I know a lot of people that have been to Antarctica. Working in this amazing industry which I'm very grateful to be a part of, I come across them all the time.
It really sunk in when I was standing in the Kathmandu store in Melbourne a few weeks before my departure buying the final few pieces of gear for my trip…
Me, pointing at the wall: 'Excuse me, which of these base layers should I get?'
Sales Assistant: 'That depends, where are you going?'
Me (somewhat casually): 'Antarctica.'
Sales Assistant: 'Antarctica…. really?!?'
Me: 'I know RIGHT!!' as a massive smile spreads across my face!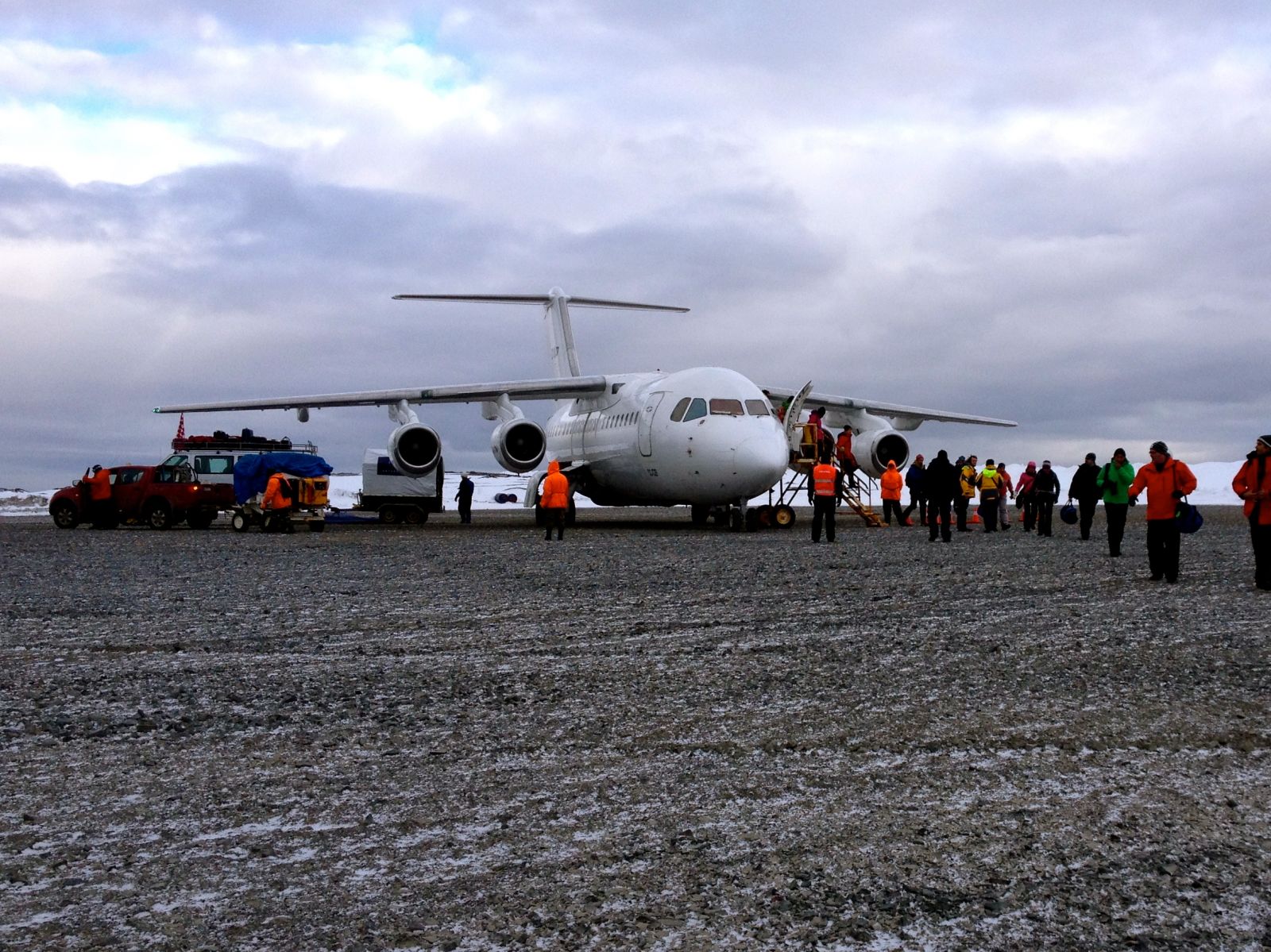 Fast forward three weeks and here I am, in Punta Arenas, Chile, meeting my fellow Antarctic adventurers at our Welcome Dinner, eagerly awaiting news of our imminent departure in the morning. I've interestingly sat down at a table which 7 others, all which, like me, will be stepping foot on the last of the 7 continents, how exciting! For all of us, it's a great box-ticking achievement, and we instantly bond and 'salute' to this milestone.
Tomorrow we will board a flight from Punta Arenas to Frei Station, a Chilean Research Station on King George Island, in the South Shetlands. Of course, a flight to Antarctica is dependent on the weather, and somewhere between our second and third glass of Chilean Malbec we receive news that our best flight window is going to be early in the morning, like stupid early, wake up call: 2 am. I look around the table for people's reaction, all smiles here!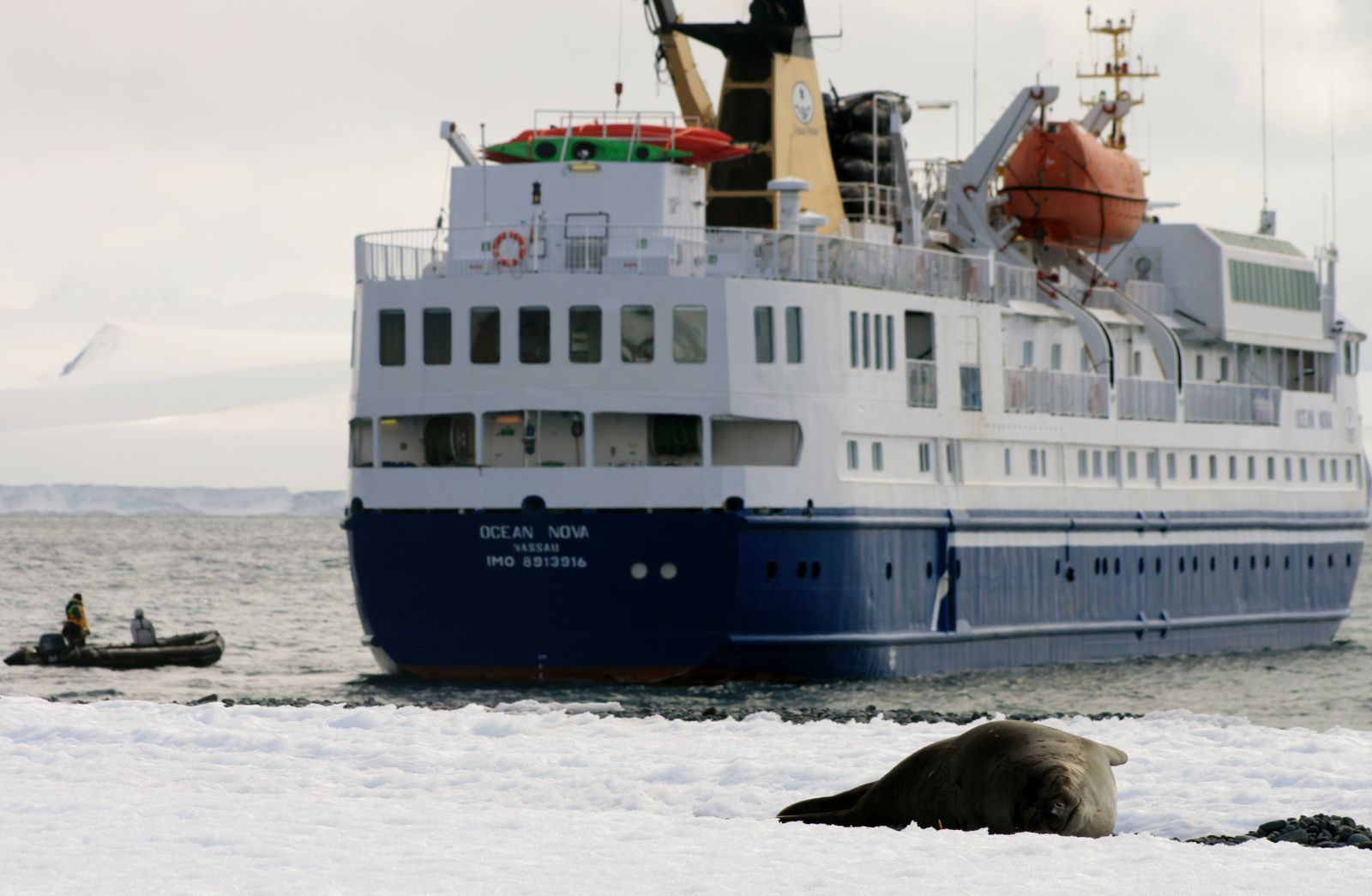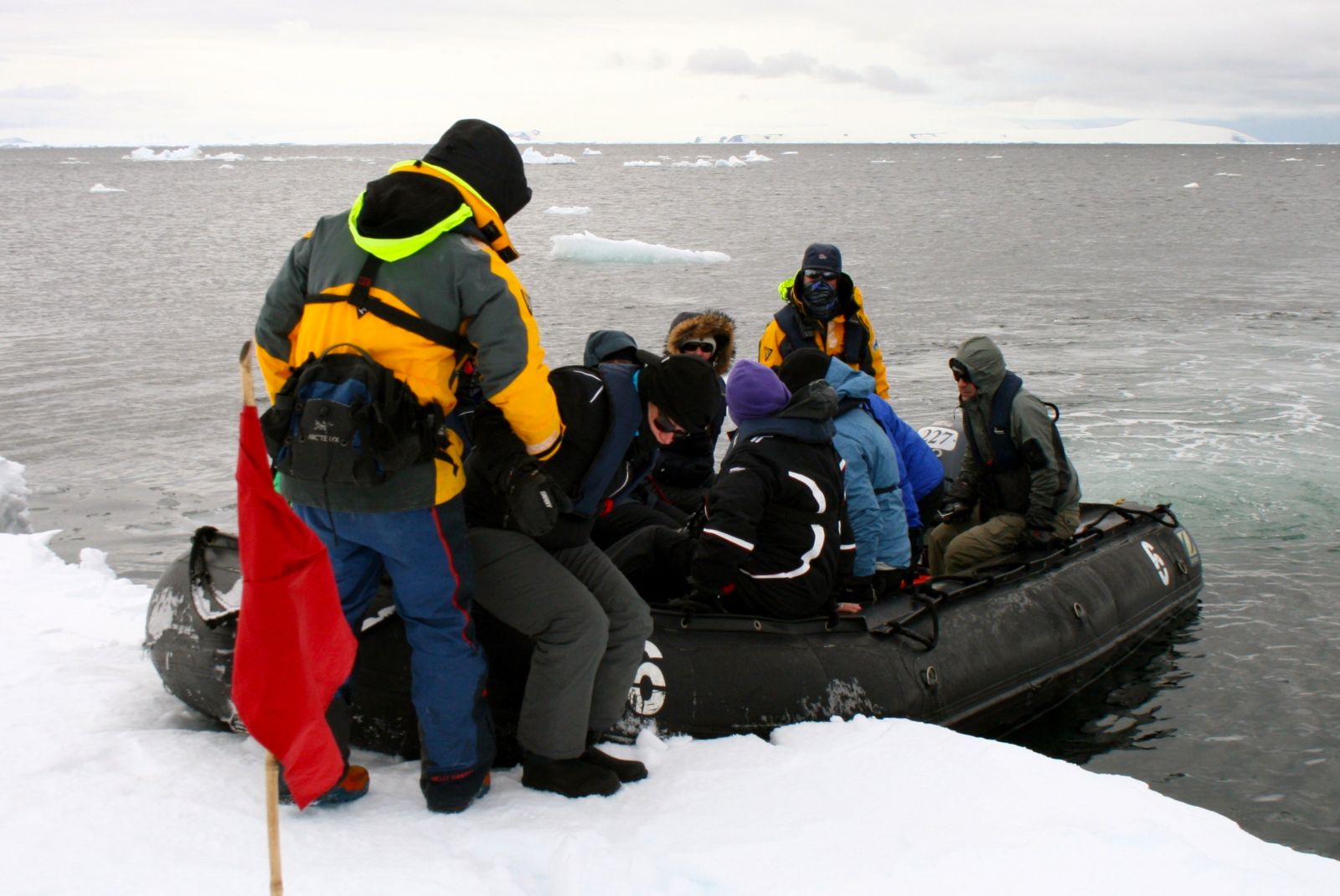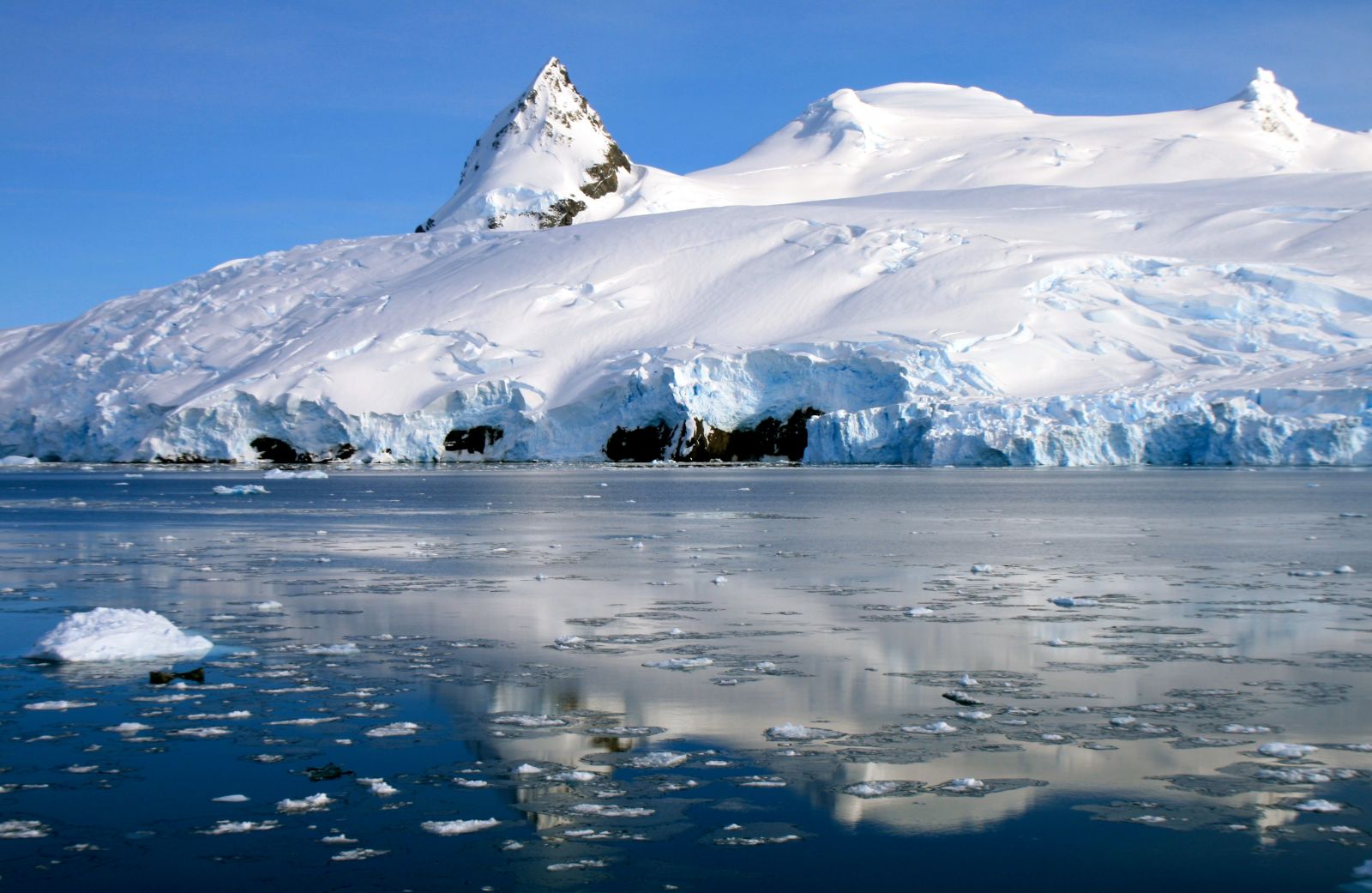 The next morning, despite only a few hours' sleep, the energy on board the plane is intense. The Pilot announces our descent into King George Island, the weather is great, and it should be a smooth landing. I consider at this point, coming to the end of our cushy 2 hour flight, we may have flown over a number of expedition ships making the 2 day crossing from Ushuaia. Fortunately for them it looks more like a Drake Lake than a Drake Shake kind of day.
When we step off the plane, the cold Antarctica air hits you. Fortunately we are already prepared for this, decked out in our waterproof gears and rubber boots. We make our way across the landing strip and gather together. Cameras are out already, people posing in front of the Antarctica flag fluttering in the breeze, what a bunch of tourists we all are! We set off on the 20 minute walk from the air strip down to the shoreline where the zodiacs are waiting to transfer us to the ship. On the way we pass the group of passengers coming to the end of their Antarctic experience and flying back to Chile on the plane we fly in on. There's a few high fives as we walk past each other in single file.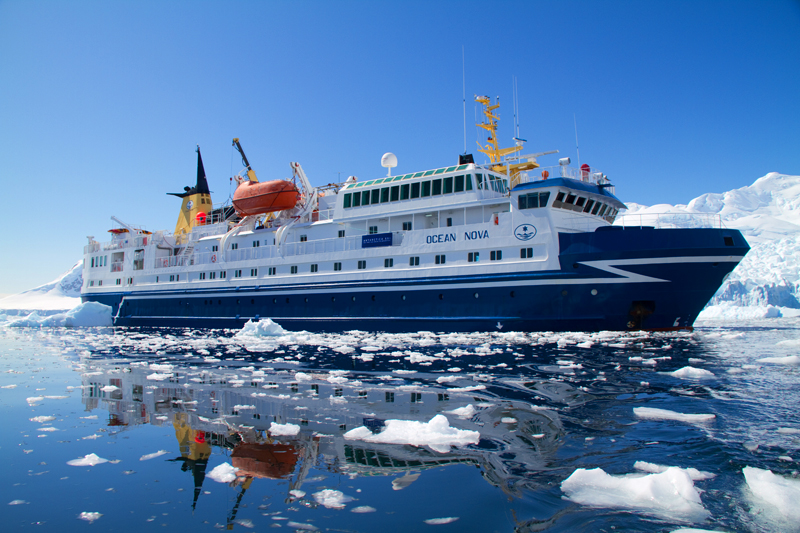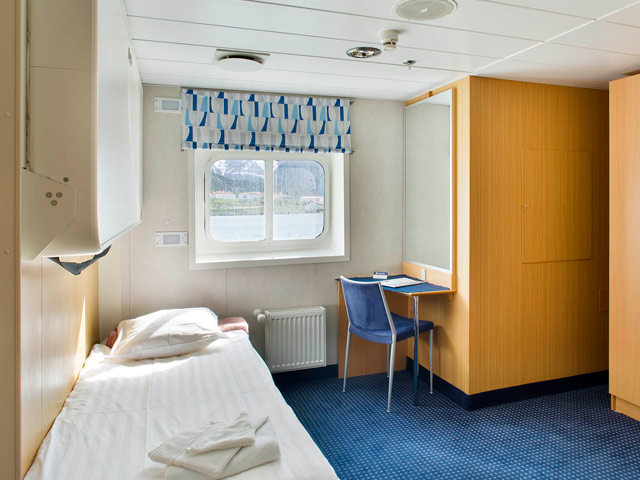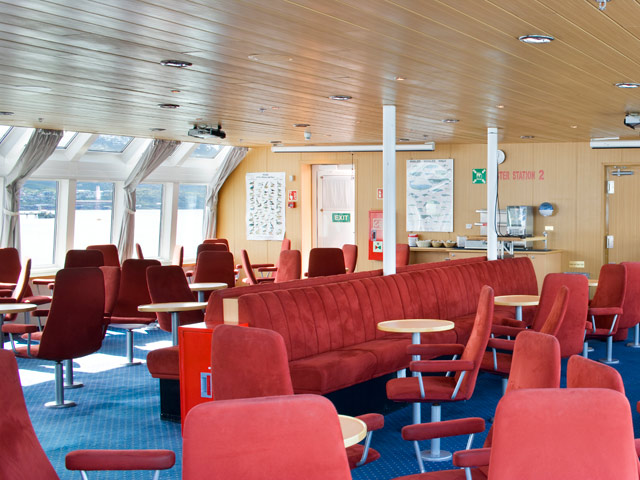 As our home for the next five nights, the MV Ocean Nova comes into view, I can't help feeling a bit sad for them as their experience is coming to an end. We continue our walk in the soft snow and the weather begins to turn. The wind has come up, and it's started snowing. By the time we all gather on the shoreline, the ship has disappeared from view behind the blizzards conditions, it's pretty blustery, and the sea has got a bit of a chop on. The 2am wake up call is beginning to make sense now, it's amazing how quickly the weather has changed. We gather on the shore, put our life jackets on and then I'm the first to climb into the zodiac. I take the front spot and meet Andre, one of the expedition leaders standing waist deep in the icy water keeping the front of the zodiac pointing out to sea. 7 of my fellow travellers join me and Pernille our zodiac driver gets us on the way. 'Welcome to Antarctica,' she yells with a huge grin on her face! As we take off I get my first taste (literally) of the chilly Antarctic waters as a wave splashes over the front (I'll later learn that your jacket pockets are not the best place for your iPhone). It's rather chilly and windy, it's bumpy and as a result I'm getting sprayed with icy water and my face is freezing. But this is exciting!
I've only been in Antarctica for an hour and I'm already getting the real Antarctica experience! Ten minutes later I'm buzzing as the zodiac pulls alongside the Gangway and we disembark the zodiacs, thanking Pernille for her mad skills in getting us on board safely.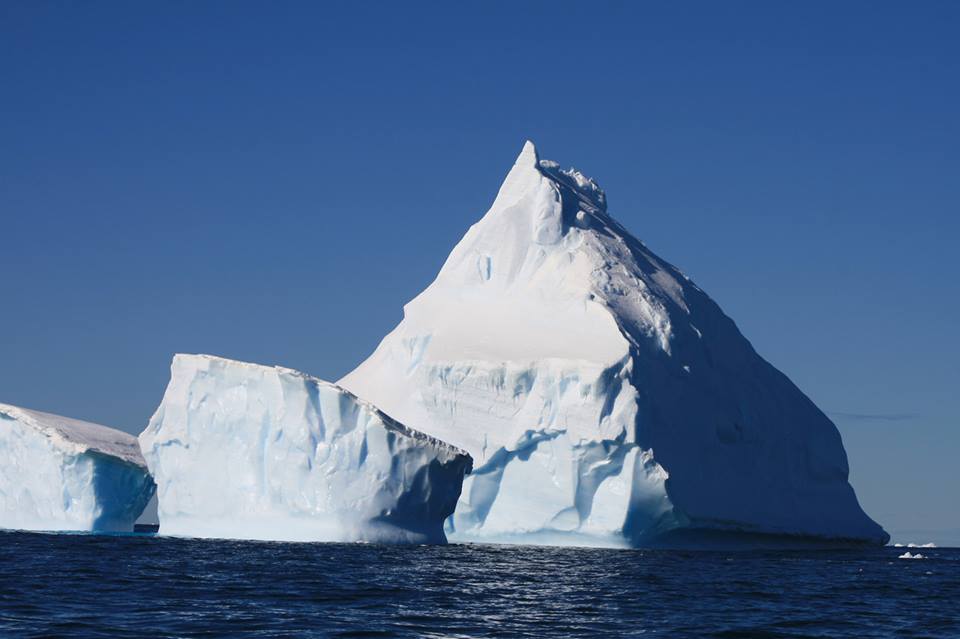 On board we head upstairs to the Panorama Lounge, sitting on Deck 5 at the top of the ship, and with the best view. We can see the other zodiacs coming from ashore, loaded with other passengers and our bags. As people come upstairs their smiles say it all. We take our seats and thaw out with a coffee. The ship is moving around a bit, so I'm glad I took the advice of the staff in Punta Arenas and dumped a sea sickness tablet on the plane. I've never been on a ship before, and am unsure how I'll go, nausea or not, but the ship is rocking and I'd rather not have taken my chances.
First order of business is to introduce the expedition crew, 12 in total from Brazil, Argentina, England, Chile, Brazil, Russia, Denmark, Canada and New Zealand, and have our safety briefing and emergency muster drill. It only lasts about 40 minutes but throughout a few people have disappeared down the stairs sea sickness bag in hand, falling victim to the effects of the rocking ship. Dr Sergio explains the best way to avoid seasickness (which was to have already taken your tablets people!) hands some tablets out to those in need and explains where he can be found if anyone needs him. I feel great, and I bet there's a few now wishing they'd also taken the crews advice and taken their seasickness preventatives before!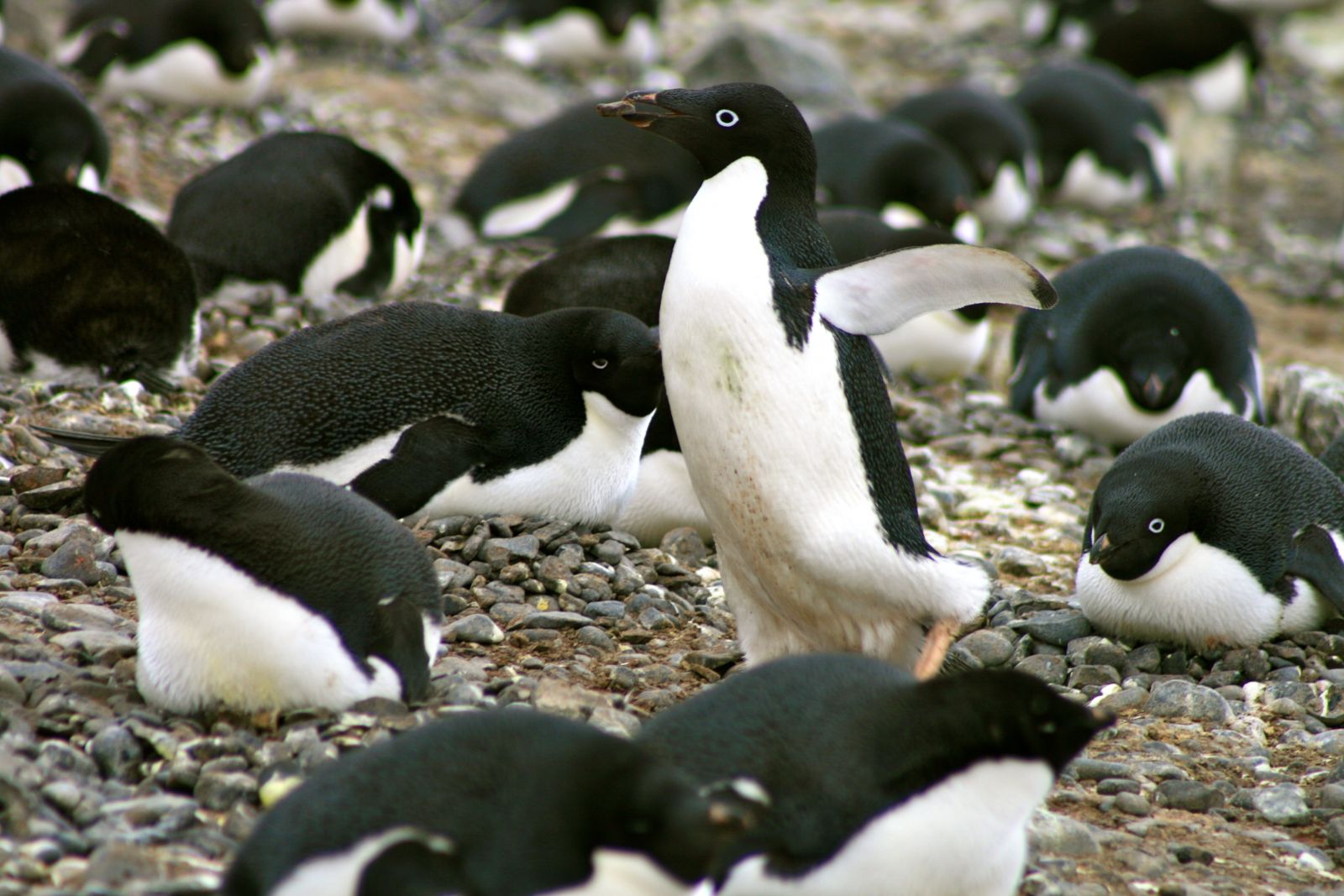 We check into our cabins next and I'm surprised on the level of comfort. It's so warm and surprisingly spacious and although I'm in need of a shower, I might leave that till my sea legs are a bit stronger! I look out the window as the ship starts to move and I see Frei Station disappearing in the distance. They suggest we take a nap until lunch, as tired bodies are also more prone to seasickness, and while it feels like mid arvo, it's only 8am. I'm pretty sleepy and lie down for a bit, but who am I kidding, I can't Nana nap here, I'm in Antarctica! I head upstairs to the Panorama Lounge to find a few people smooching around, and find a posey in the window.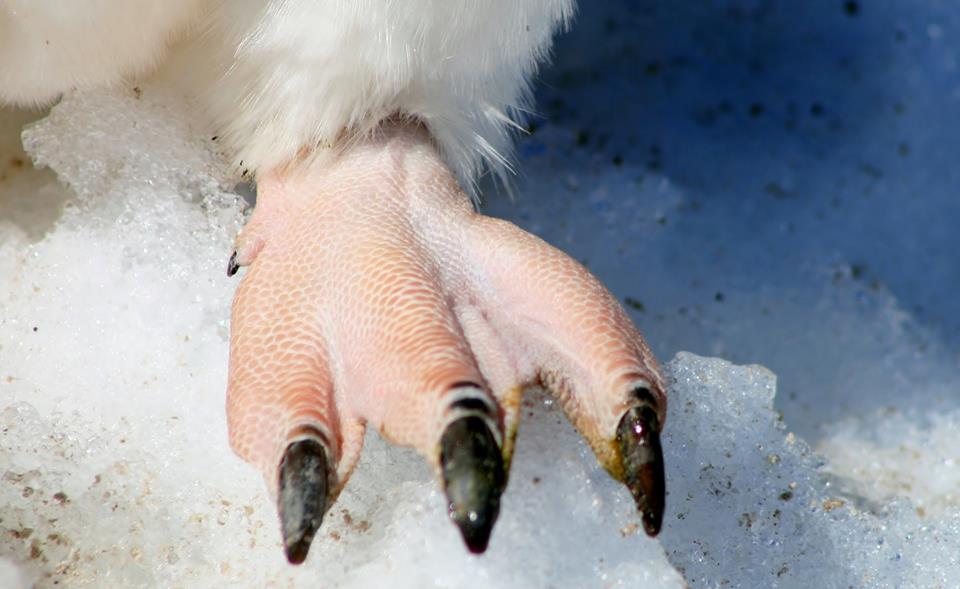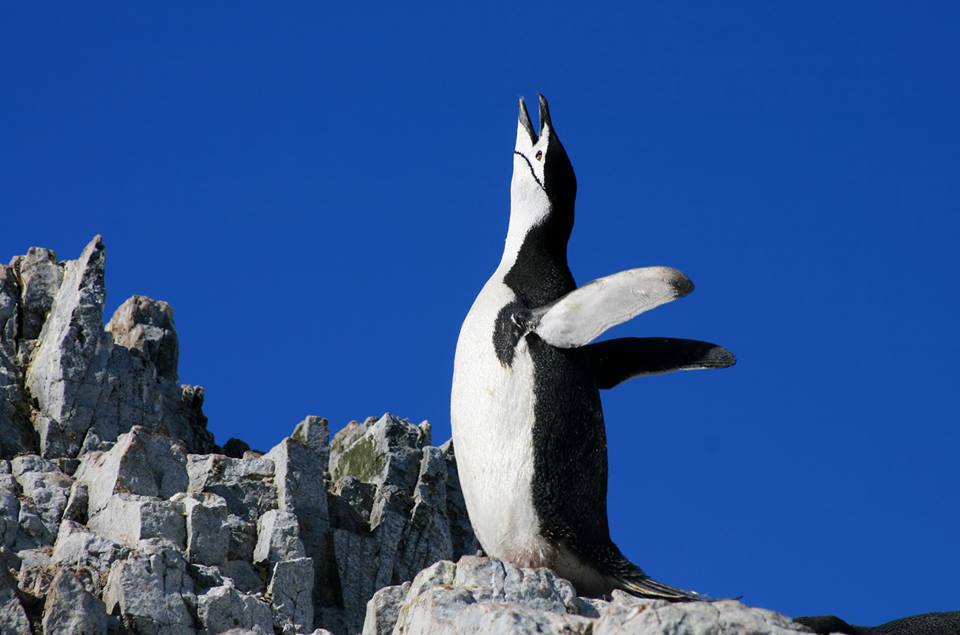 Today we're crossing the Bransfield Strait and overnight will pass through Antarctica Sound to the Weddell Sea. For now, there's nothing to see but the wide-open ocean and it's expected we will arrive first thing in the morning but encounter some rough seas most of the way. There are only a few passengers that make it to the dining room at lunch, Jamie's Antarctica history talk mid arvo isn't attended by many, but a few more faces make an appearance for that evening's dinner.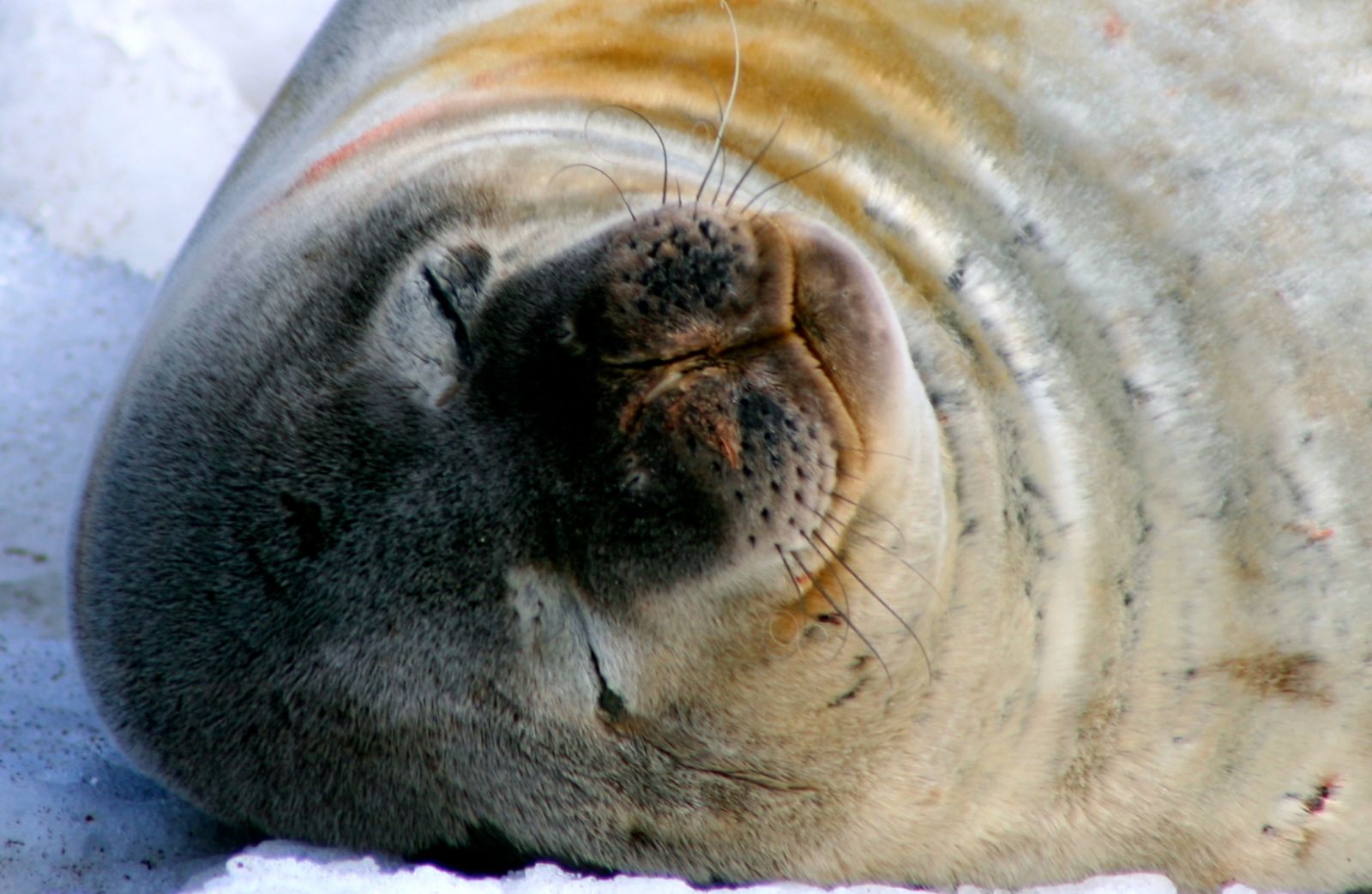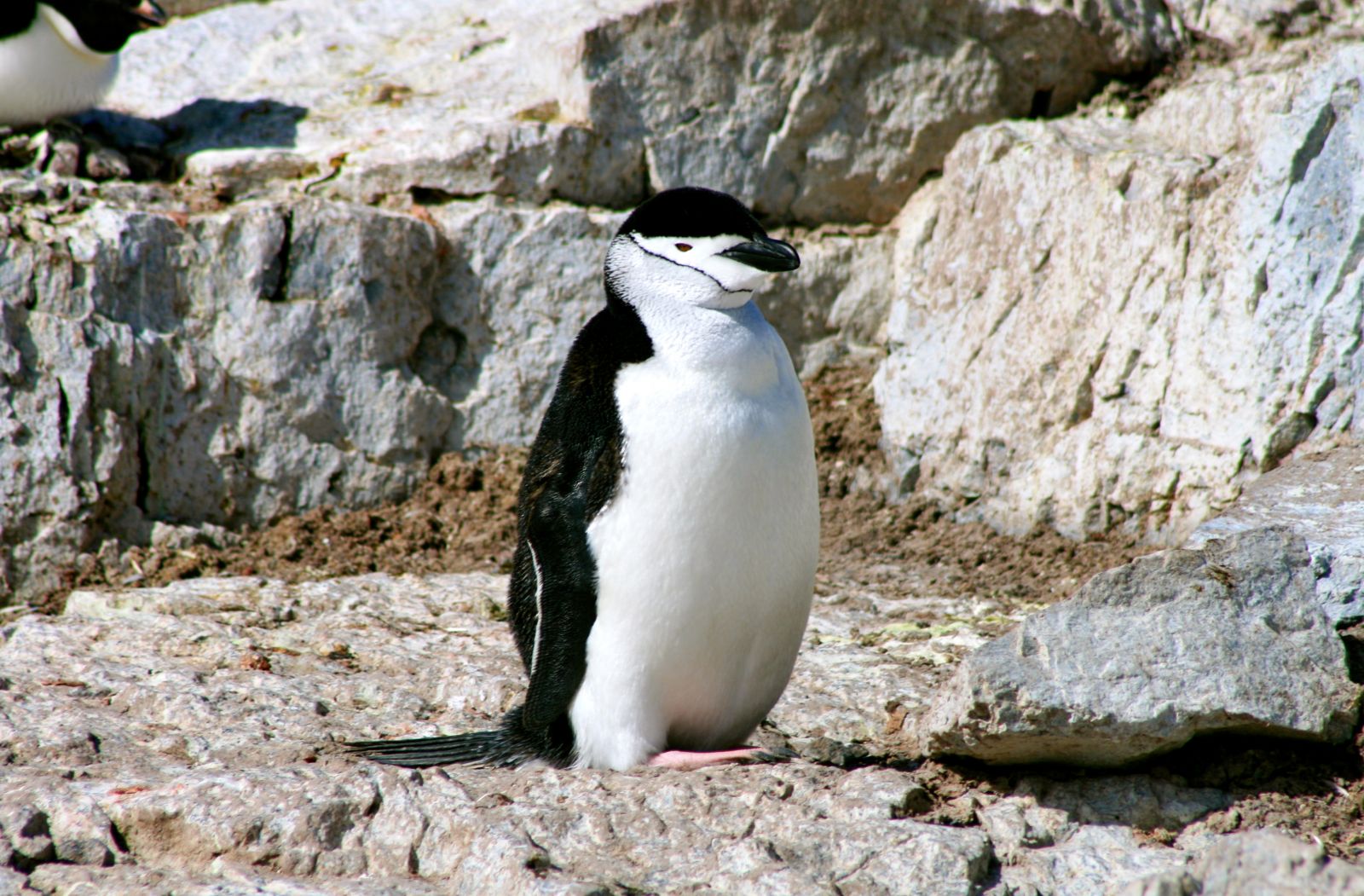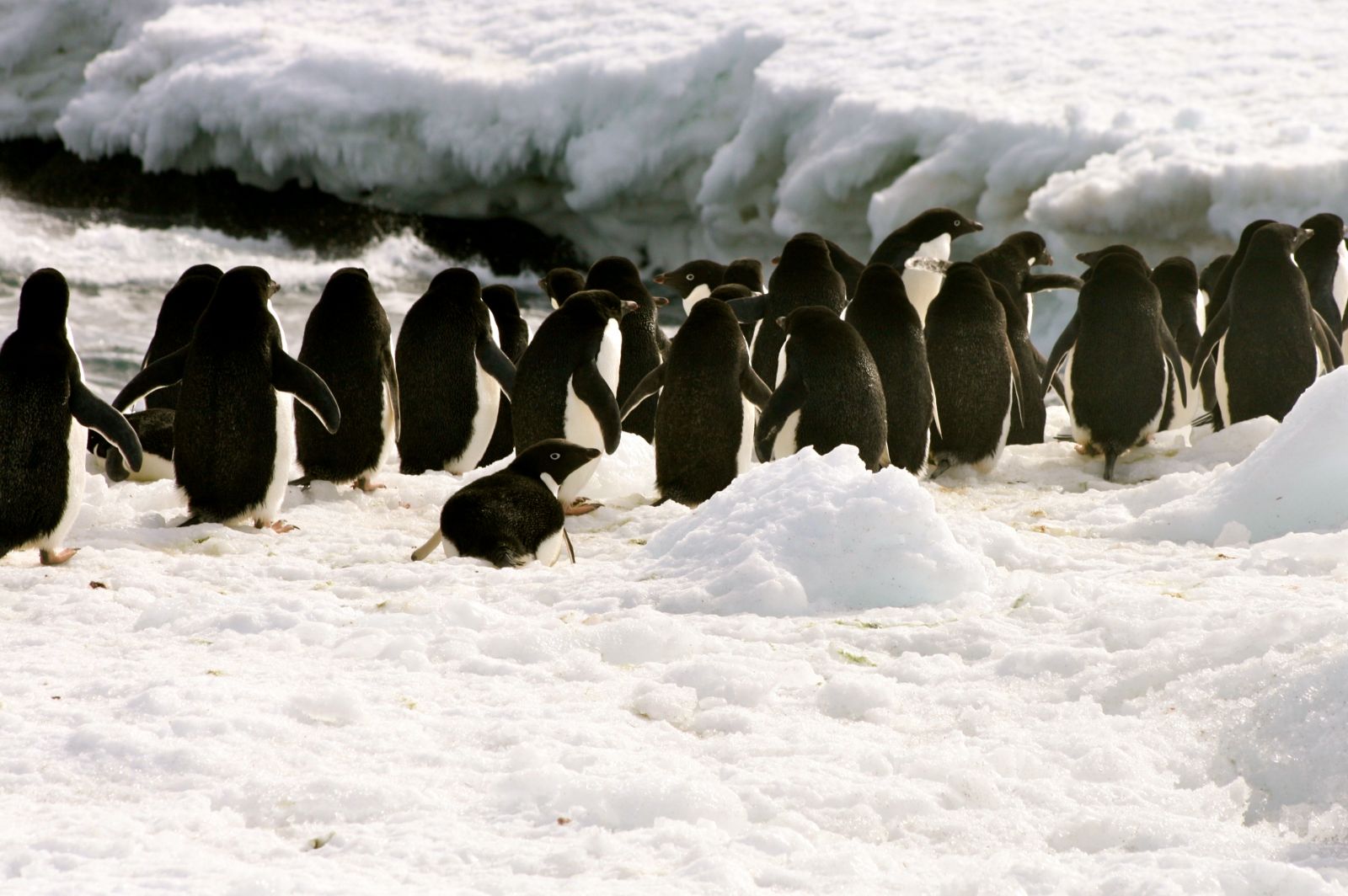 Written by Sarah Baxter
For Fly and Cruise holiday ideas, click here
Comments