Being the first passengers this season to go down to Antarctica was indeed a very special feeling! We boarded the MV Ushuaia mid-October in Stanley on the Falkland Islands and went off to South Georgia. Two days on sea followed by many sea birds such as giant petrels and different kind of albatrosses, we arrived to the coasts of remote South Georgia and could not believe our eyes….we knew we all came here for the King Penguins but certainly did not expect that many! Literally there were thousands of them expecting us on the beach on our first landing by so called zodiacs. Some of them probably have never seen humans before and were quite curious and although you should not come closer then 5 meters to approach wildlife, it certainly can come up to you!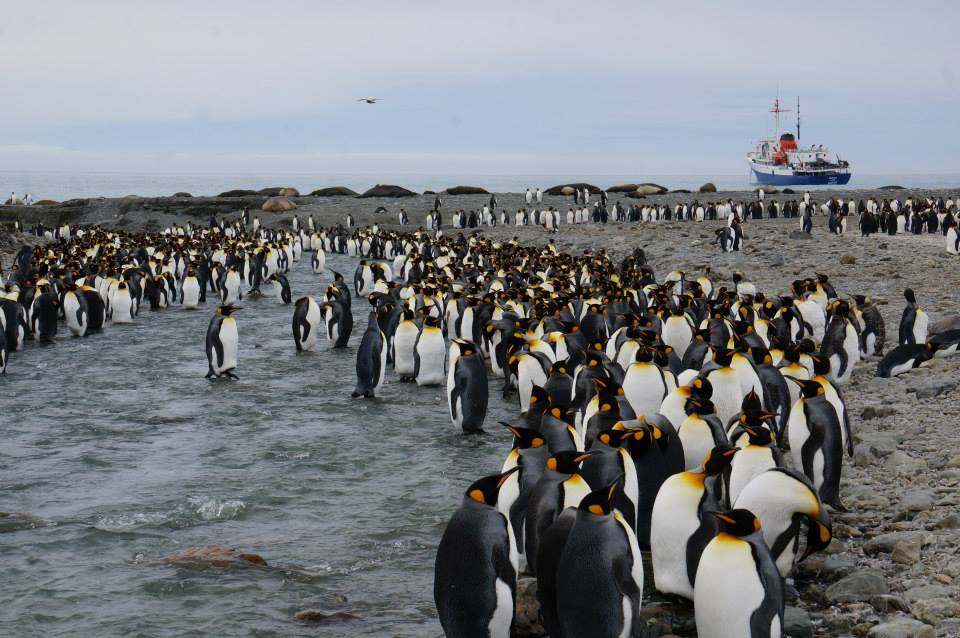 Those beautiful colors of black and white, orange and yellow go beyond imagination and the numbers of penguins everywhere even further.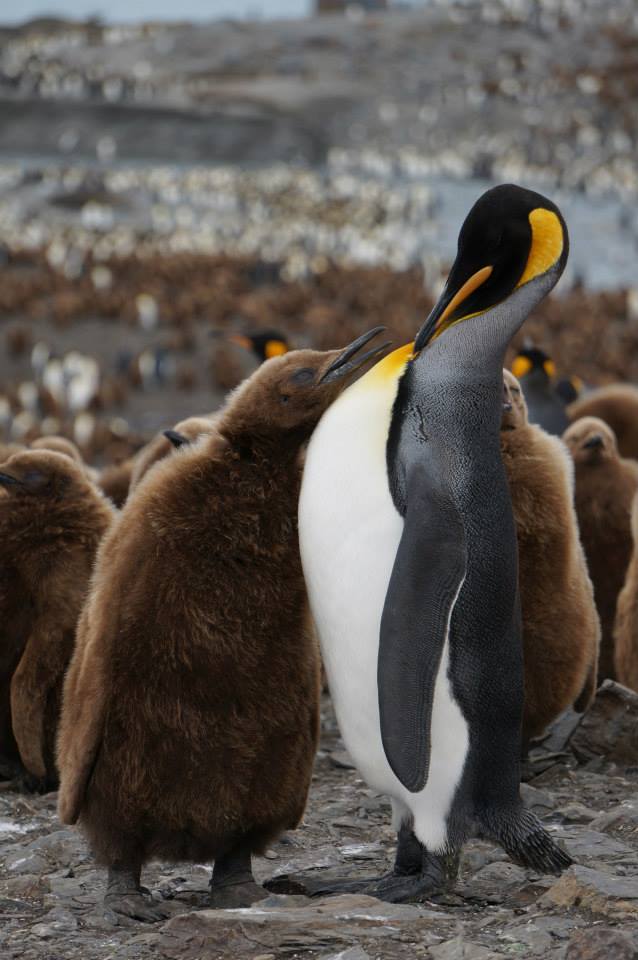 As the icing on the cake, little brown chicks are a bit hidden further behind into the island, well-protected. They are just so adorable trying to find their mother by sound to be fed.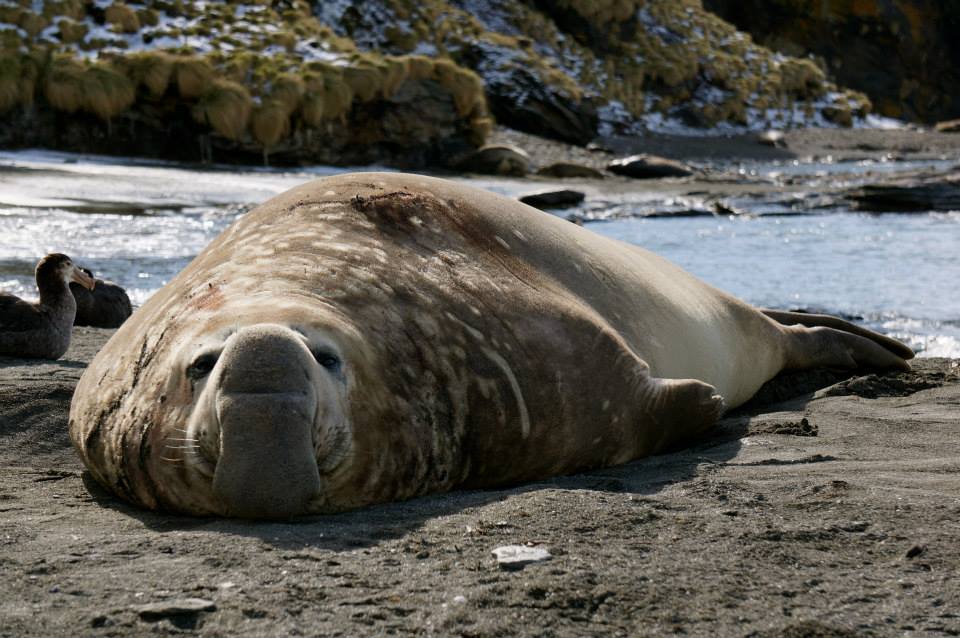 Also, I didn't think I would like the elephant seals that much but they are huuuuuge! Massively and funnily shaped males around all their females and their pups looked very impressive and only being 40 of us, we felt very special amongst all that wildlife!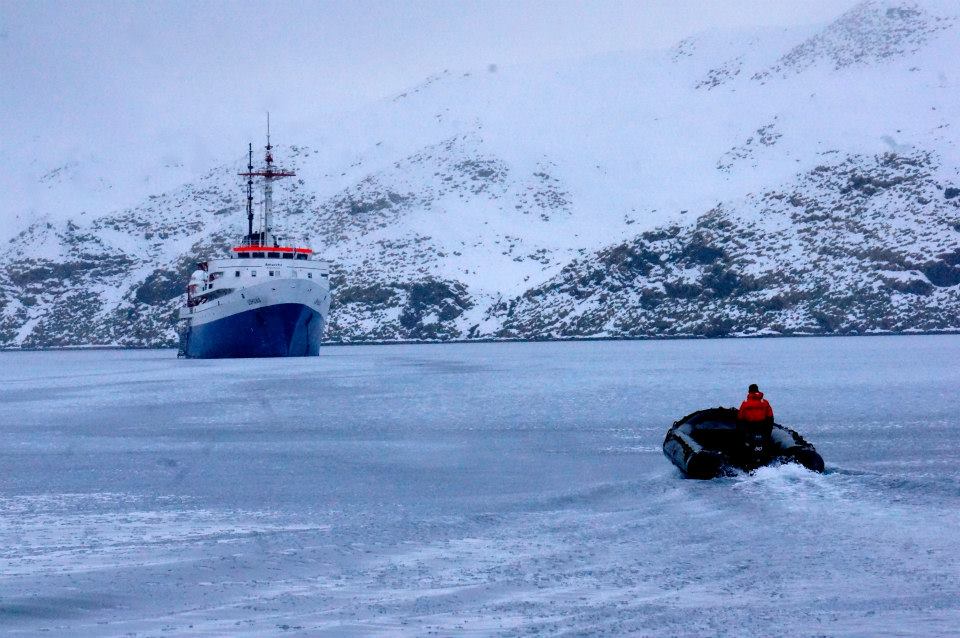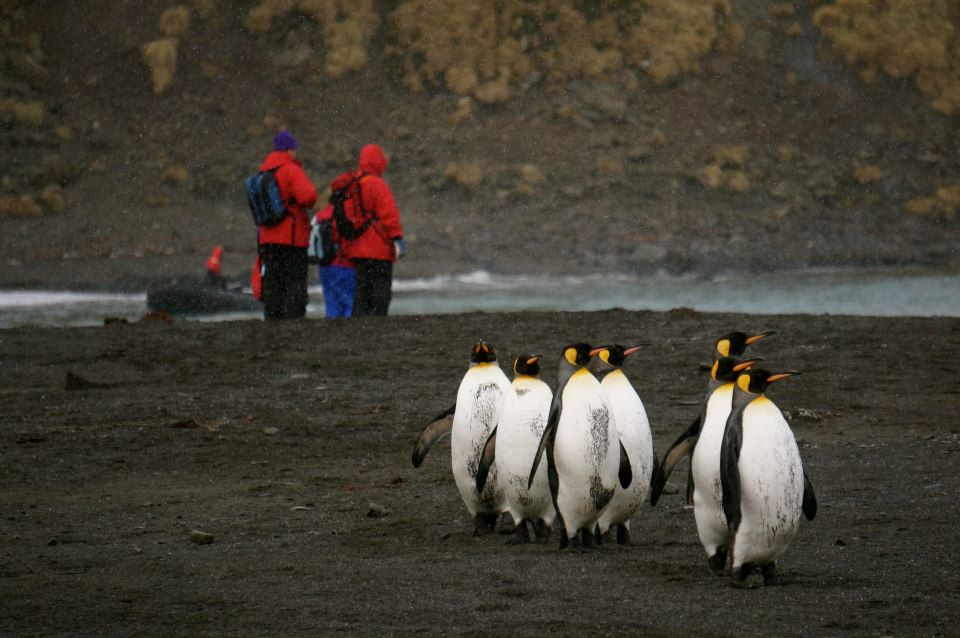 We spend 4 days on that beautiful wildlife paradise, having two or three landings each day with various weather conditions. In the beginning of the season, which is basically the beginning of springtime, everything can be possible in terms of weather! We for instance, encountered one day full of snow and sea ice, as we had our landing in Salisbury Plain.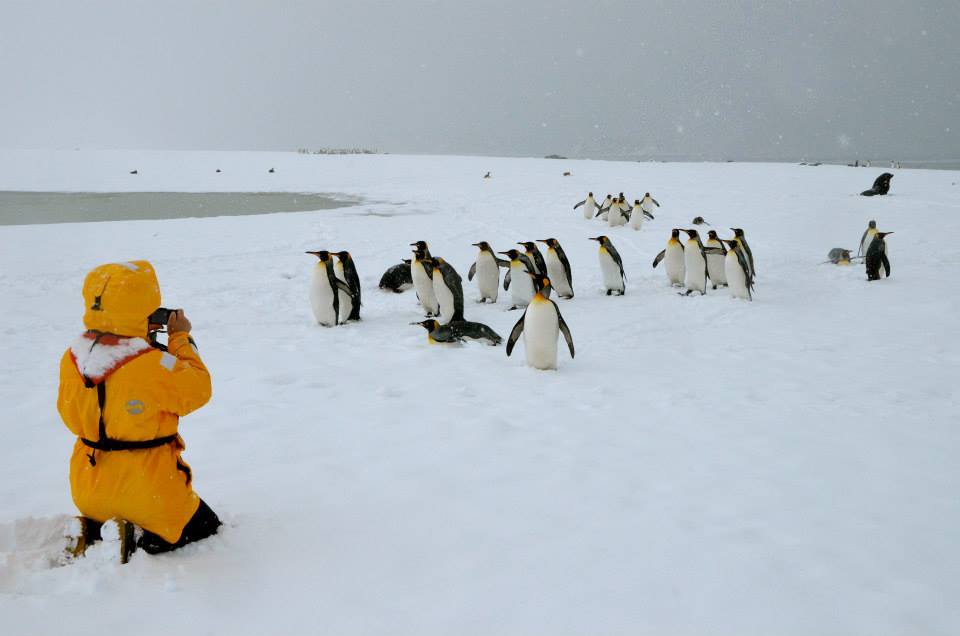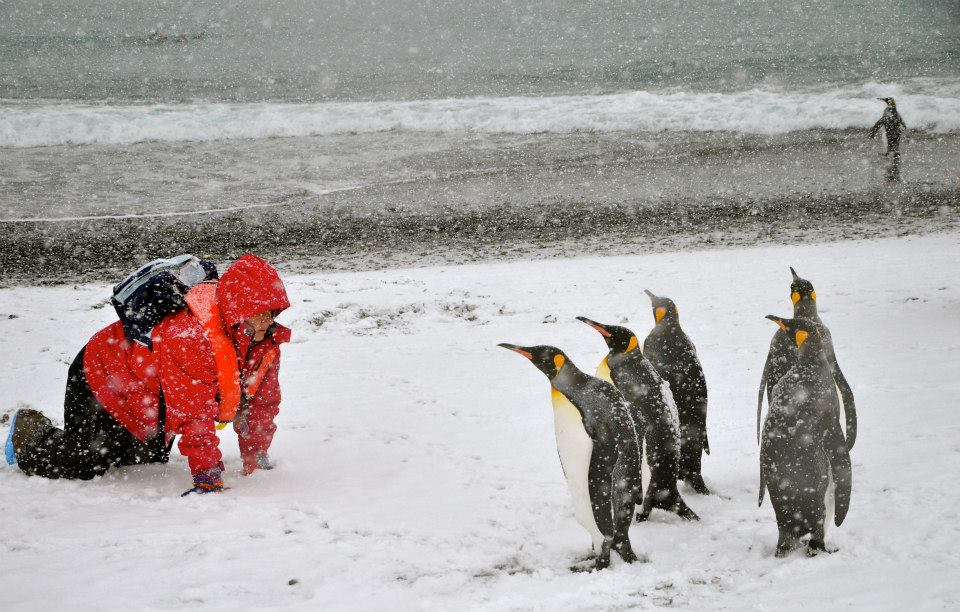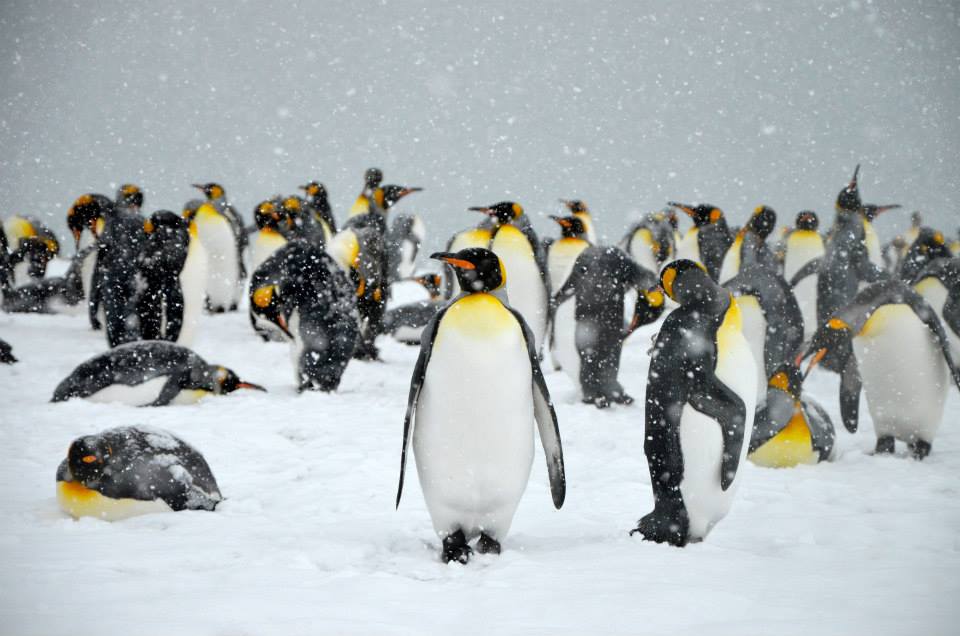 There we saw thousands of King Penguins in snow, which apparently is quite rare and let us feel even more special.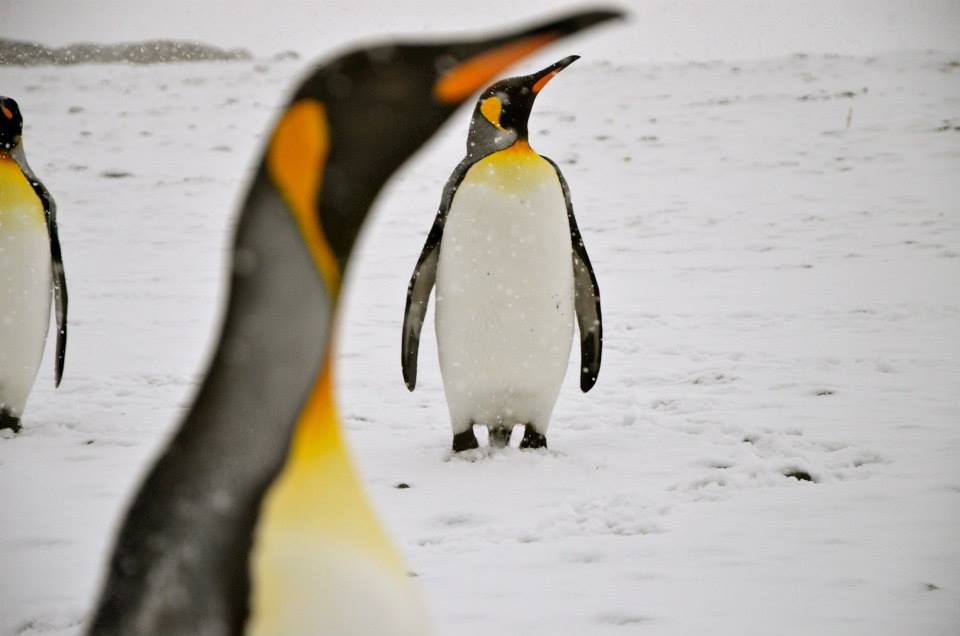 The next day though could be sunny and warm and the water glittering turquoise beneath you! This happened when we went to Grytviken, a famous whaling station town', some of us might know it from the adventures of Shackleton. It has a fantastic museum and an even better gift shop, a church, a post office, where you can send your most remotely written postcards from, and most importantly Shackleton's grave!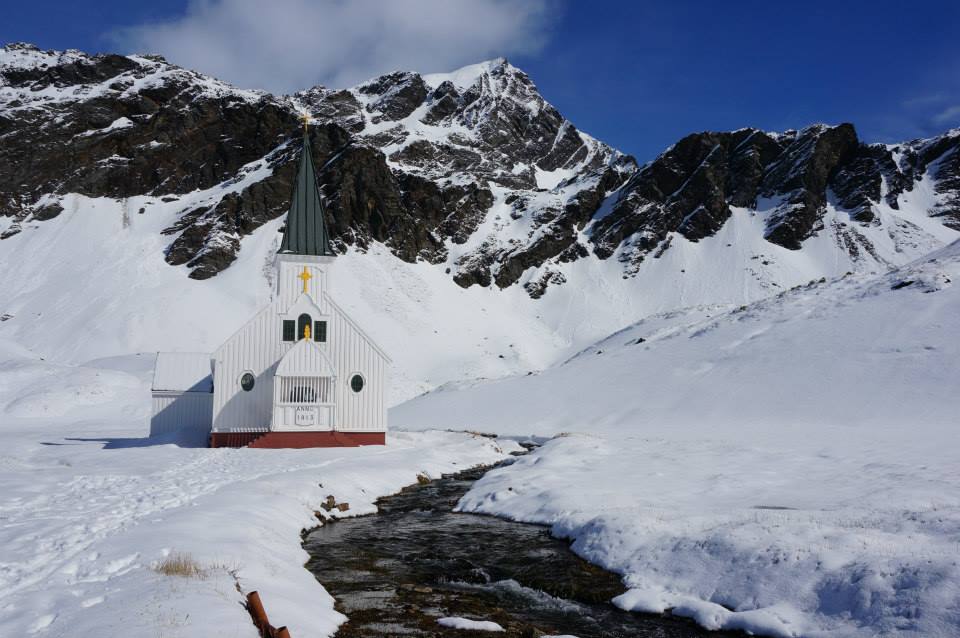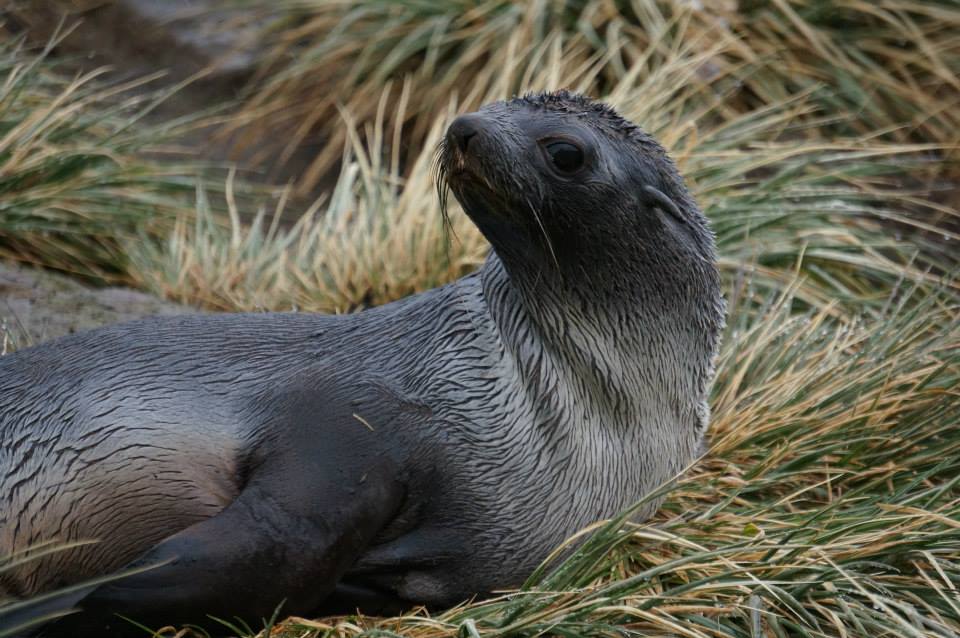 The highlight of South Georgia though is unquestionably  St. Andrew's Bay with its about 100,000 of king penguins, the largest King Penguin colony in the world! Some believe that this bay holds more density of wildlife than any other place on earth, with all its king penguins filling each inch of space and thousand of elephant seals and fur seals occupying the sands along the water. I will never forget the sights, sounds and smells of this bay!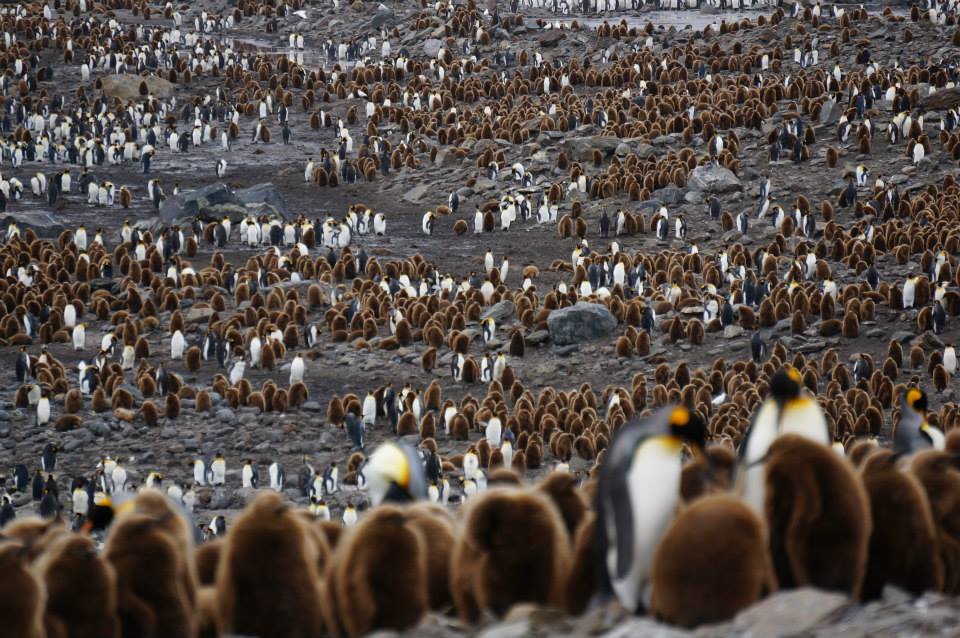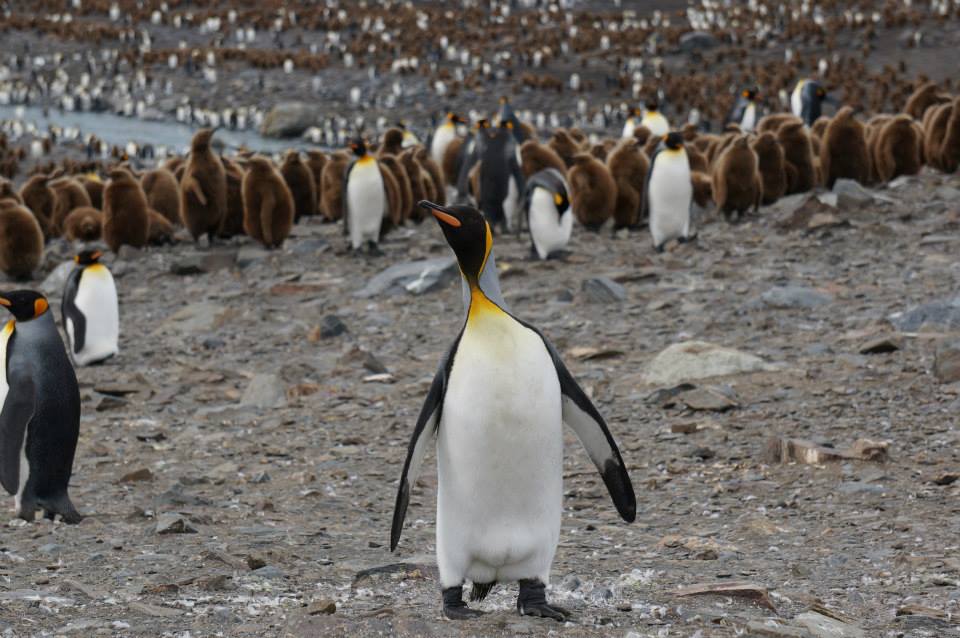 Everywhere you looked, there were colourful king penguins and further in the back again their brown fluffy chicks – and if you waited on a rock they would come up to you very close so you were able to almost touch them! Of course, you aren't allowed to touch them, and no one would do that since you do respect nature out there in this overwhelming wildlife paradise!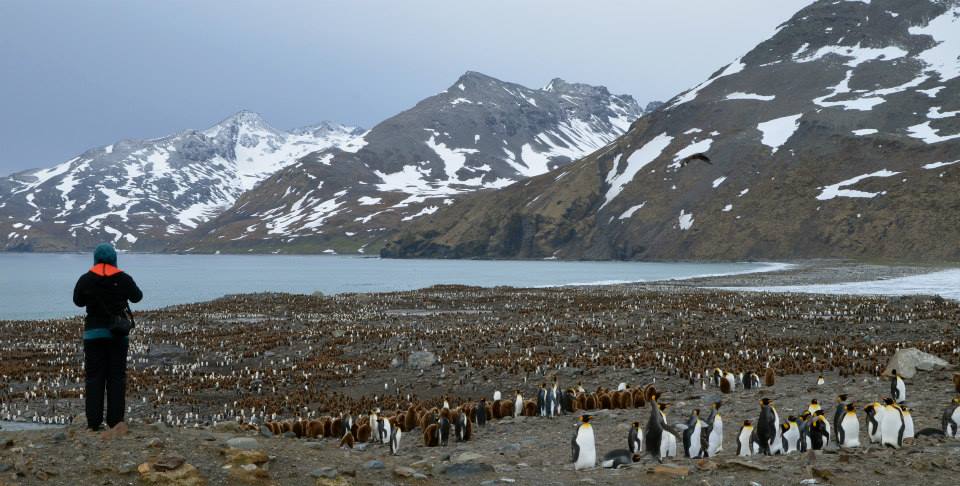 Many landings and penguins, seals, albatrosses and snow later we went on our way towards the Antarctic Peninsula after some truly magical and inspiring days! A few days of sea crossing awaited us, as well as a big storm with winds of almost 50 knots. It slowed us down by a few days but didn't keep up away from learning more about that end of the world! It is not only what you see on an expedition like that, but also what you hear and learn. And with an excellent team of expedition staff and their many lectures and movies they showed us, they made us want to reach their knowledge and learn more and more about Antarctica's flora and fauna and its history.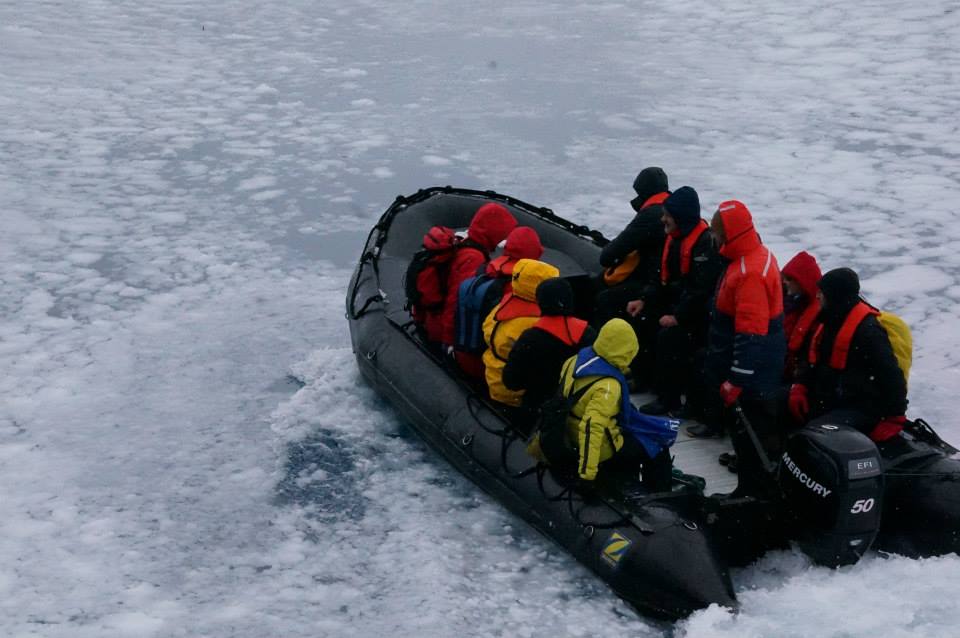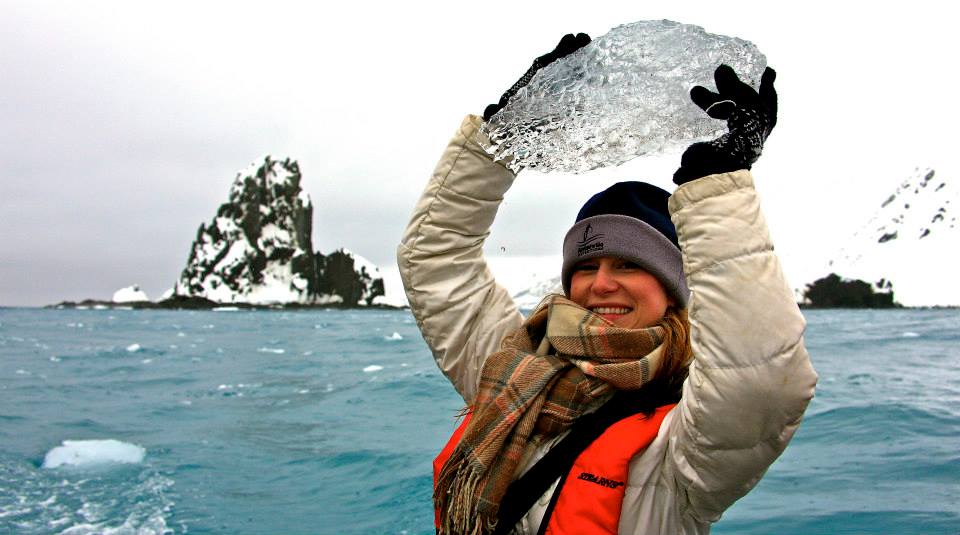 Finally, after 4 days (normally around 2 days) we reached Elephant Island, a very famous place in Shackleton's Expedition. You can't really go on land there due to many rocks in the way, but we went for an hour long zodiac cruise around huge glaciers and again some penguin colonies and seals sticking their head out of the water.
One more day ahead we reached the Bransfield Strait, but since the ice was too thick and further out the peninsula as usual this year and due to quite rough weather conditions we unfortunately didn't do a landing on the Antarctic Peninsula but instead went to Deception Island which was beautifully covered in snow and ice we broke through, and Half Moon Island, a small island of the South Shetland Islands range.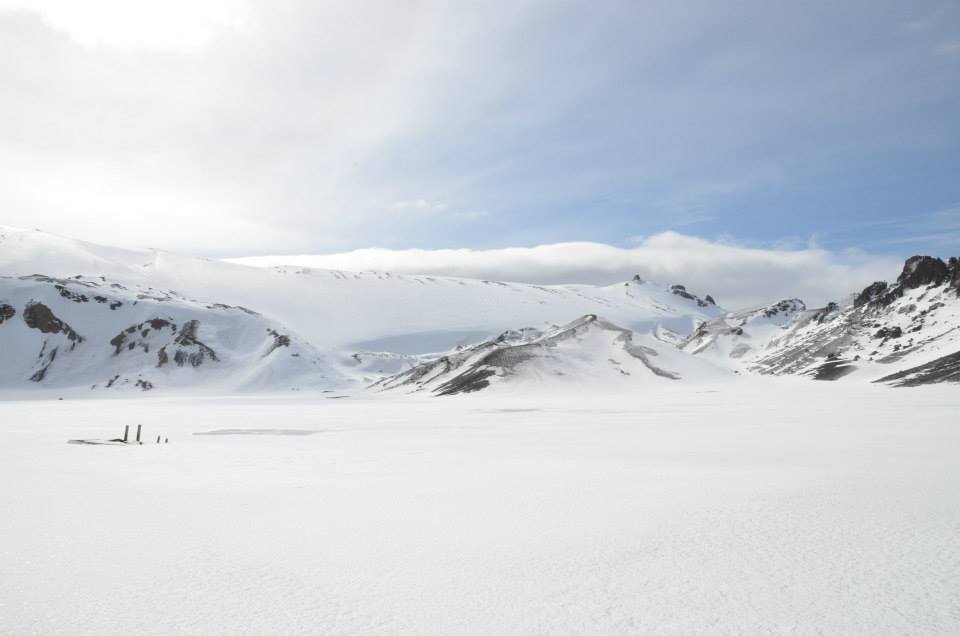 Many penguin colonies of Gentoos and Chinstraps, abandoned whaling stations, knee deep snow and an antarctic bath later we departed one day early, to not get into the big storm ahead of us in the Drake Passage we luckily passed by! Back in the Beagle Channel early we enjoyed still water and a not rocking boat and had our final party and sadly had to leave the next morning, however with many spectacular and unique memories in our minds and new friendships for a life time!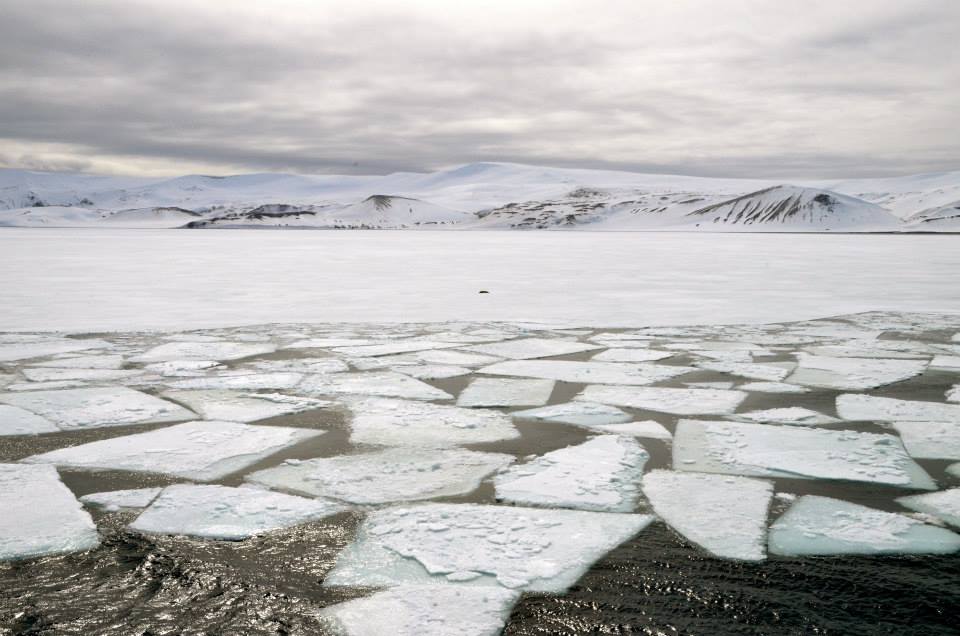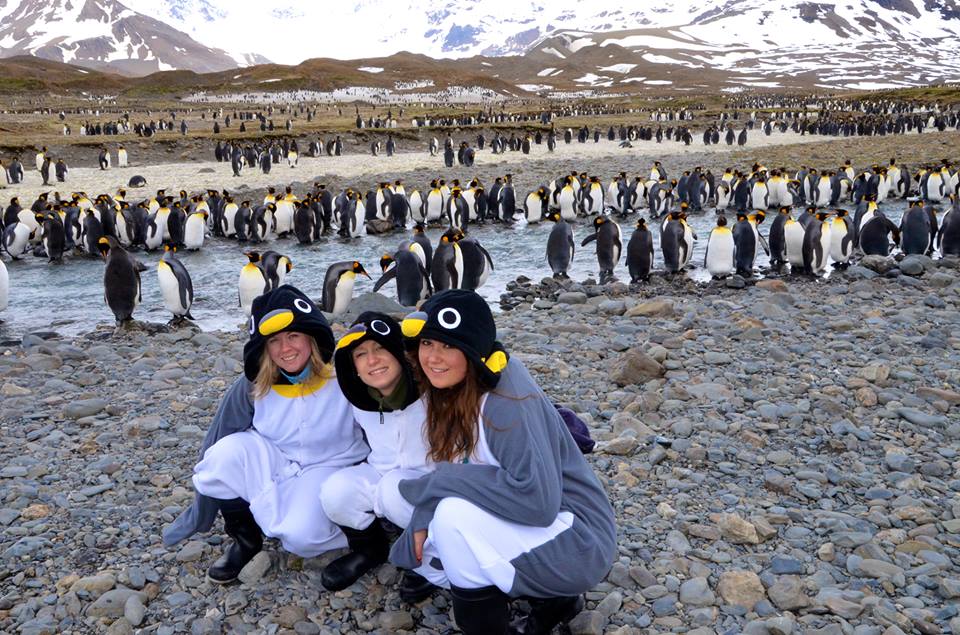 Nevertheless, there is still more to see and every departure, every day is different. So I still end up being restless, wanting to come back to that magic place called Antarctica. Be careful traveling there because ,polarhullar' might hit you, a norwegian word for an addiction to travel to polar regions and jep that's what I have right now – I will be back!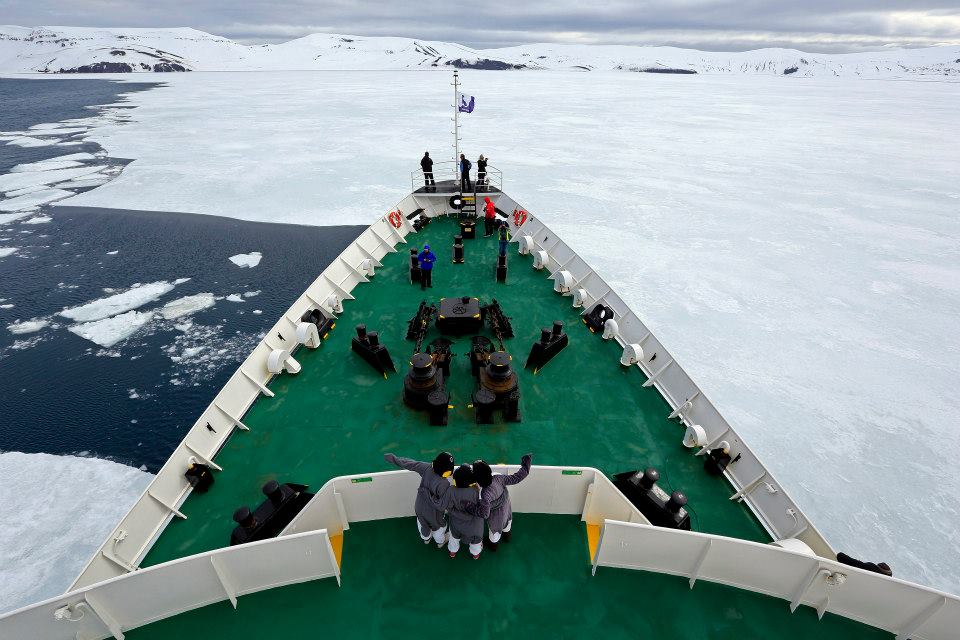 Written by Agnes Schneider
For more information about South Georgia Antarctica cruises, click here. 
Or visit our Antarctica Cruises homepage for further inspiration.
Comments