Day 1: Sydney to Lima
What a marathon! 24 hours, 3 flights and 1 big, blue ocean. Yet here we all are, resting and restoring our bodies at the Casa Andina Private Collection Hotel in Miraflores, Lima.
When people first think of heading to Latin America, they often don't realise just what's involved in getting here. Entry points are limited and flights can be expensive, it's a long haul across the Pacific which is often followed by a shorter inter-continental flight, and the initial time difference can make you feel like a walking zombie. Yet getting to Latin America is the hardest part of the whole operation and of all continents to fly into, Latin America rewards its newcomers with a spectacular view of the white-powdered Andes mountain range. The work is done – time to play.
Day 2: Lima to Puerto Maldonado
Rested and recharged, day 2 awaits! A morning session in the Casa Andina gym followed by a buffet breakfast was a great way to start the day. Beautiful pool, sauna and spa room also. At 11am, Oscar came to pick us up from the hotel and transfer us to the airport for our onward flight to Puerto Maldonado. He took a more scenic route than Carlos did the day before which we enjoyed much more. We boarded the plane and almost everyone had a window seat with boasting views of the Andes giving way to the Amazon basin throughout the flight.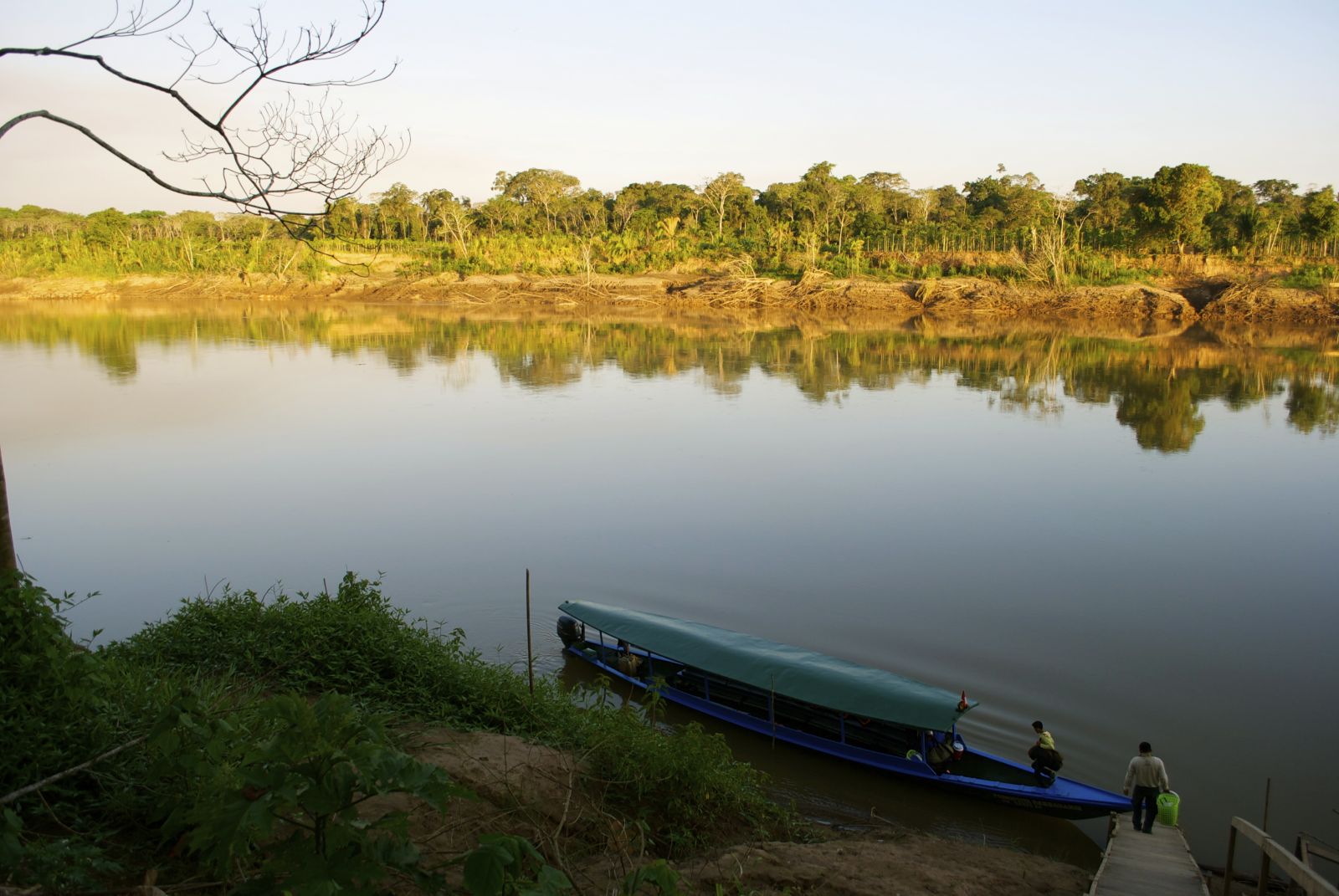 As soon as we touched down and the airplane doors were released, a hot and humid 36 degree afternoon was awaiting us outside. Yet again the team were waiting for our arrival with porters to carry our luggage and our guide for the next few days, Fernando. We boarded an air-conditioned minivan and made our way to the office of Rainforest Expeditions. Fernando instructed us to transfer what we would need from our suitcases into bags which would then be taken onto the boat and into the jungle with us, leaving our large suitcases in the office. And then, we were off to the Posadas lodge! The boat ride was stunning with raw scenery around every twist and turn of the Tambopata river. Top it off with a luminescent a pink and orange-infused sunset, a full moon hanging above the jungle canopy and green fireflies lighting up the surrounding jungle like lights on a Christmas tree, and we were all left in a state of enchantment.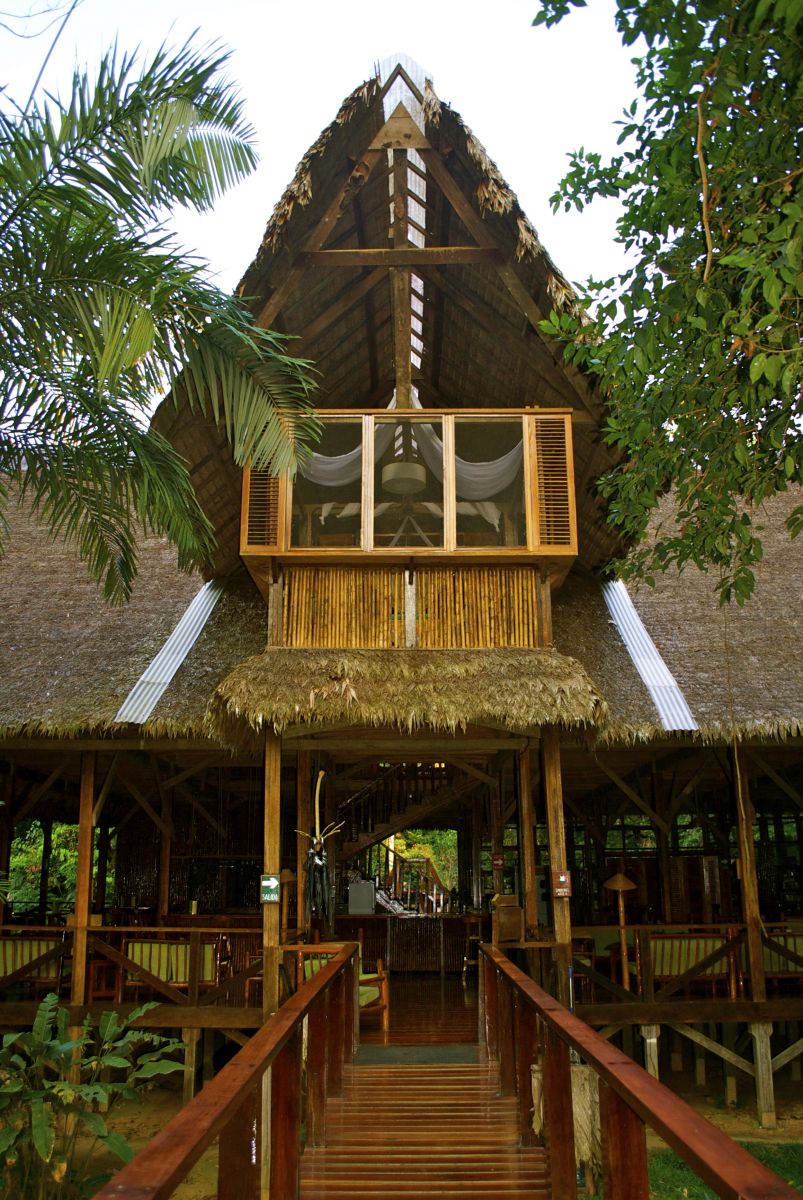 Upon arrival to Posadas, the staff were waiting for us with cold refreshing hand-towels and a cold drink. They explained how the lodge works and then we were given some free time until dinner. They also gave us an upgrade to the superior rooms. Fernando explained to us the proceedings for the next day– a very early rise with an exploration of the jungle and surrounds. Most of us opted to try a few Pisco Sours from the bar, whilst chatting the night away in the Posada lounge.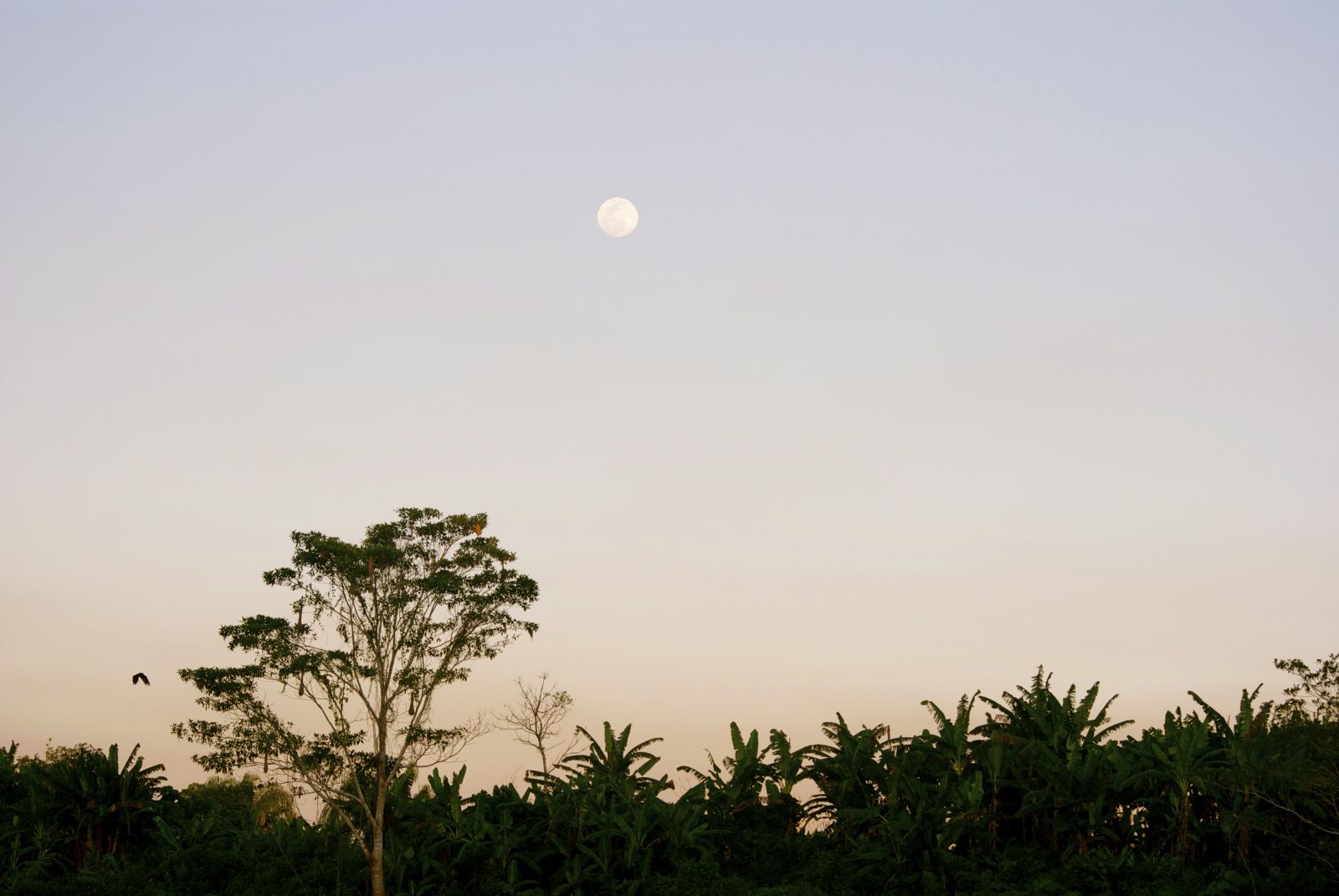 Day 3: Posada Amazonas to Refugio
Early bird catches the morning worm – a 4am wake-up call for 4.30am breakfast and 5am departure for our day trip. Waking up to the jungle view outside the room was nothing short of spectacular. After our breakfast we made our way down to the boat and up the Tabopata river towards the entry point for 3 Chimbadas Lake. The view on arrival was stunning, especially with an array of early morning colours and light. 50 shades of green surrounded us on our catamaran which was driven by manual paddle. The seats were comfortable and it was great to have the sun kissing our skin. Fernando explained a little bit about the bird life that we saw – which included Hoatzin bird and Macaws. Towards the end of the navigable extreme of the lake we stopped in the shade to wait for potential otter spotting. Whilst there we went piranha fishing off the catamaran with a little help from Pedro. I caught one! What a highlight. Before long, Fernando had spotted otters off in the distance and so we waited patiently to see them. The came right past our boat and up on the rocks, which was such an awesome photo opportunity. Everyone was in awe to see them up so close and the guides indicated that this was not a usual experience! Tocamos la suerte!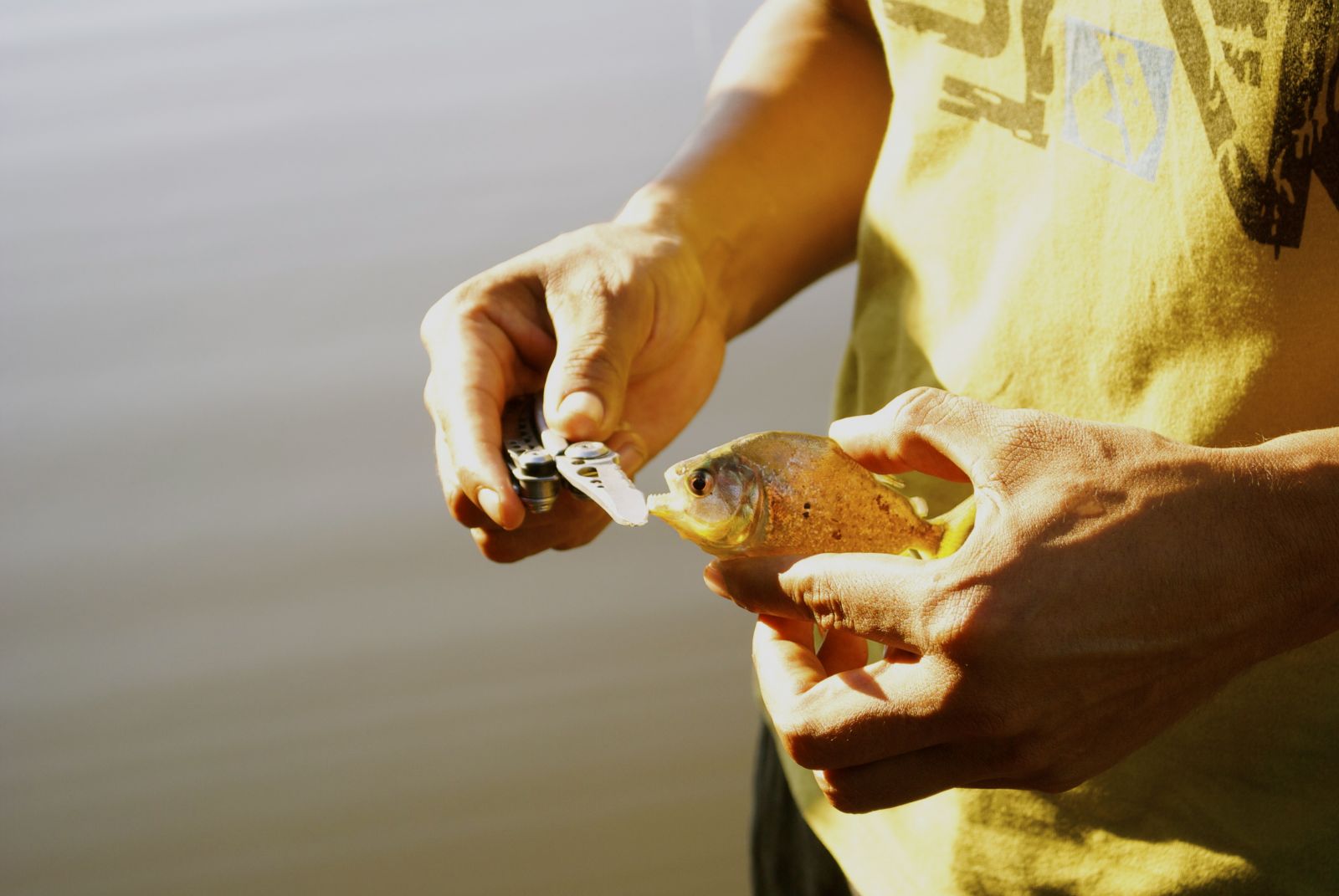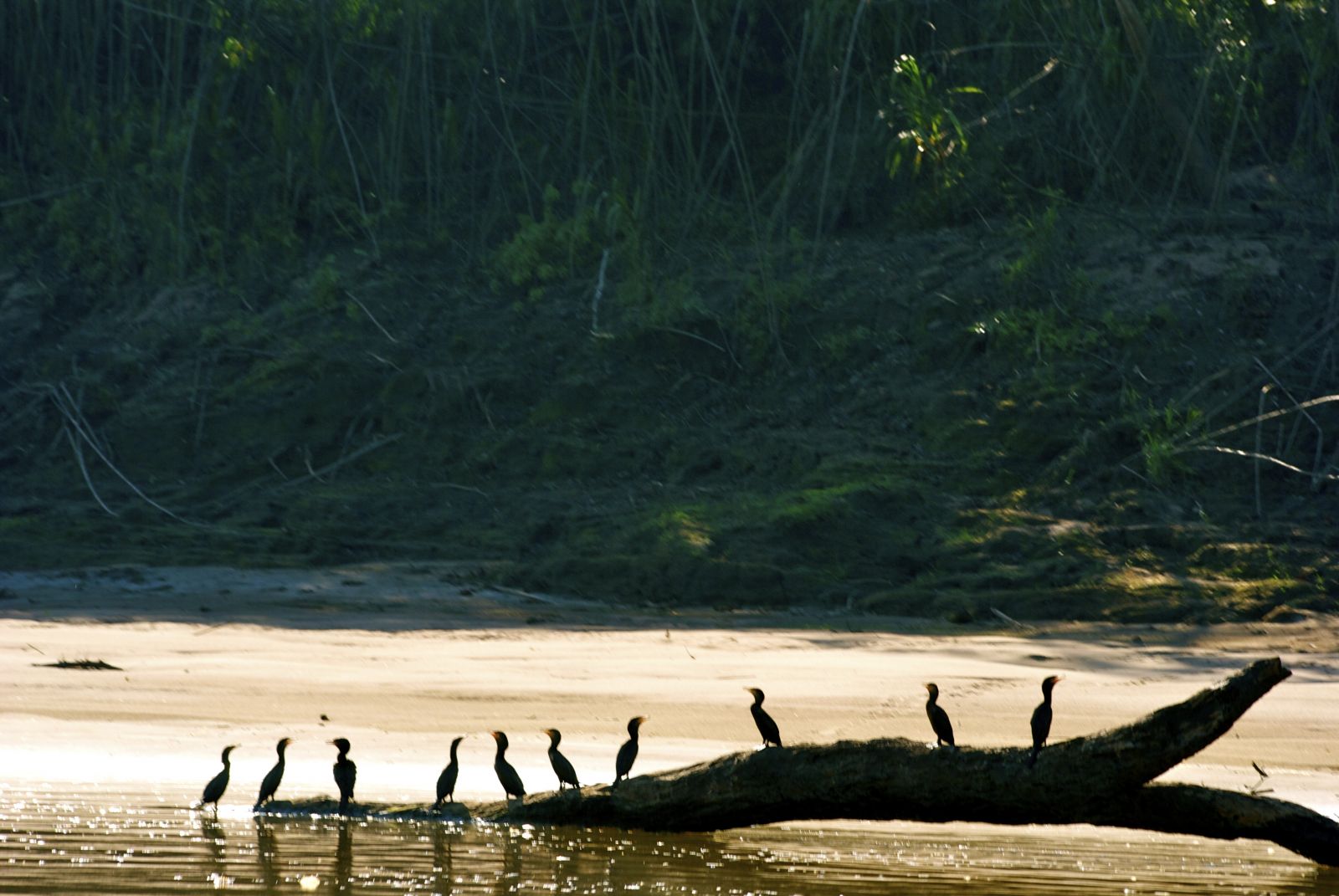 Our morning excursion ended on a high note and we made our way back to the Posada for further sight seeing at the tower. I chickened out – not a fan of heights – but the 4 lassies who made it up the top took great pictures. We then made our way back to the Posada for lunch and to freshen up. Unfortunately the generator had blown up so we were denied a shower until later on.
Early afternoon we made our way further up the Tambopata river to Refugio Amazonas. This took about 2 hours from where we were and all were impressed on arrival. Most liked this lodge more so than Posadas with its open reception and bar, loft space, dining hall and elevation about the floor. Luis showed us around the place – sharing a little bit behind the scenes with the classic room accommodation, the superior rooms and then the 2 deluxe. We were upgraded yet again to the superior rooms and enjoyed a delicious brazil-nut chicken meal for dinner. Shortly after dinner, Fernando escorted a caiman search along the river and short jungle night walk to show off the nocturnal flora and fauna of the Amazonas.
Day 4: Refugio to Cusco
Waking up to the sunshine, fresh air and jungle view from our rooms was a real highlight of the trip – this morning we relished in the 4th open wall experience before packing our things and preparing for our departure and onward flight from Puerto Maldonado. The boat ride back was quite the breeze and everyone was in high spirits, with fresh air blowing into our faces as we made our way downstream. I was very impressed by the boat driver, who navigated his way down the river knowing each twist and turn like it was the back of his hand.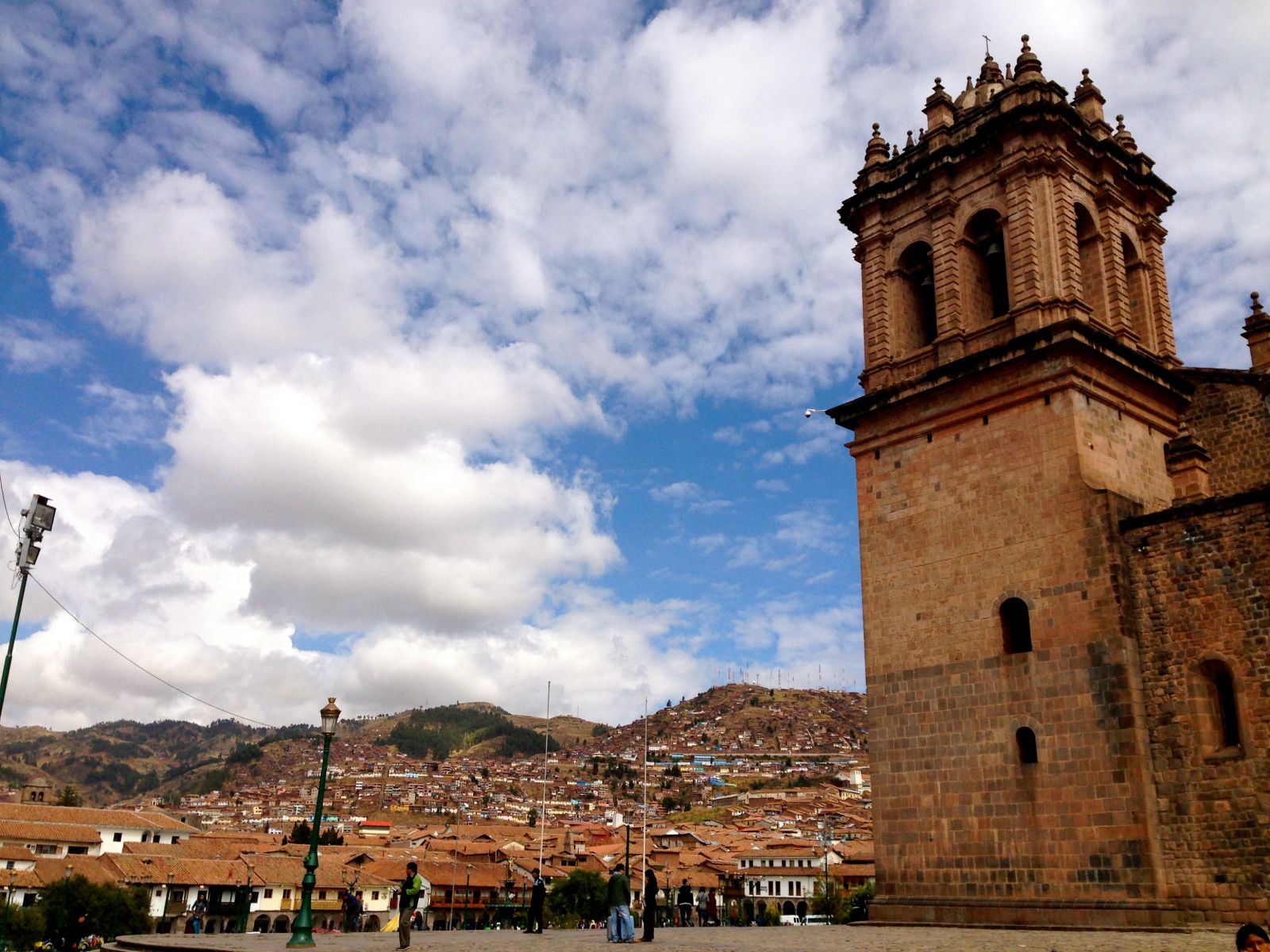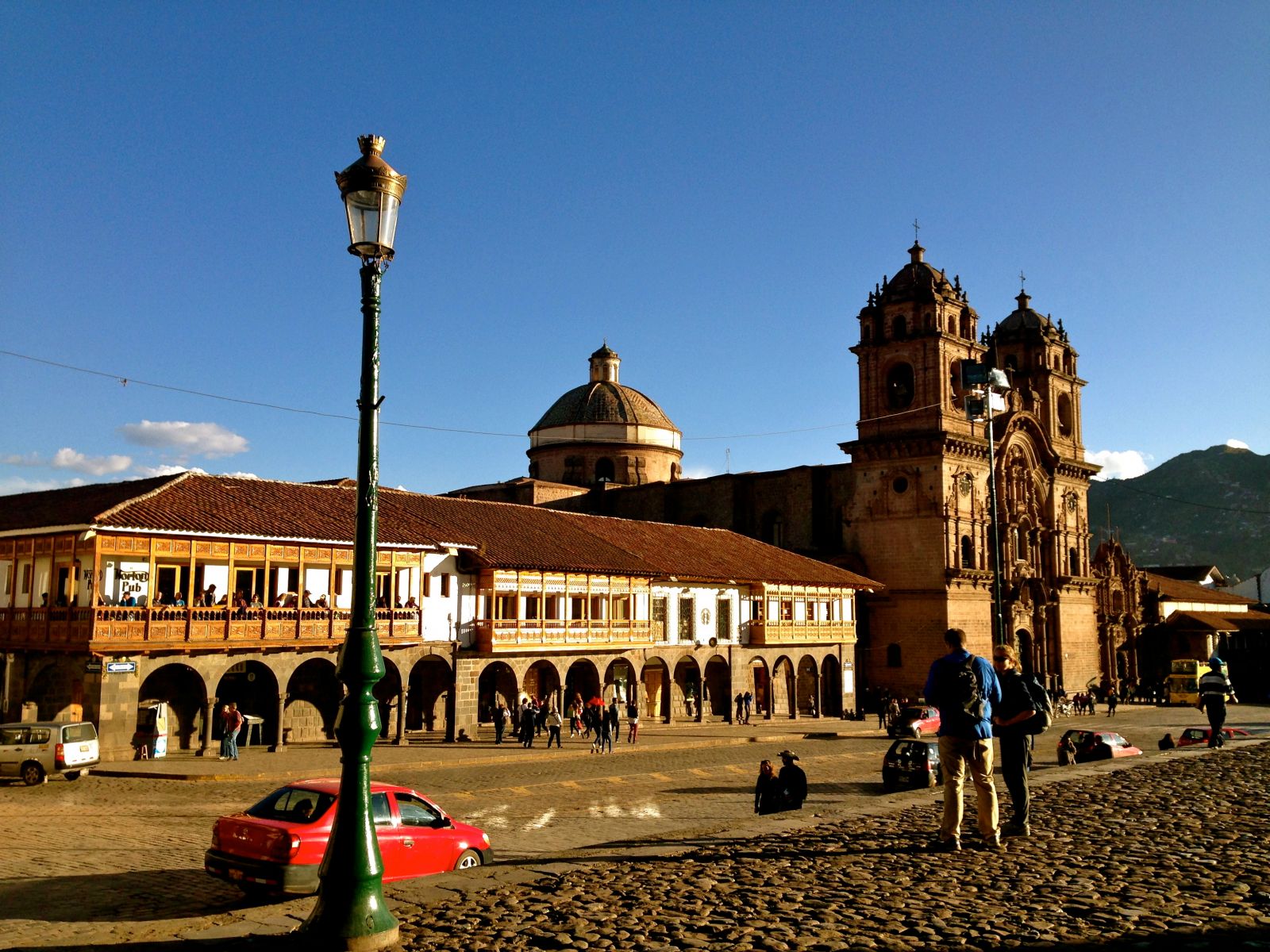 Upon arrival to the Rainforest Expeditions office, we were given both bags to unite and pack for our onward trip to the airport. There were monkeys that came to visit us whilst we re-packed which was quite the spectacle. Once we were all organised, Fernando and our transfer driver took us to the airport where they bid us farewell. We checked into our flight to Cusco and waited patiently to board. The flight from Puerto Maldonado to Cusco was stunning – most of us had a window seat to relish in the view of the Madre de Dios region, which then gave way to the Andes. A short and easy flight – it's easy to see why so many people add it to their itinerary!
Upon arrival to Cusco we felt the effects of altitude – some of us suffered more than others initially whilst others were well pegged by the lack of oxygen later in the evening. We made our way to the Sonesta Hotel where we were greeted warmly by Marianela in her traditional attire, a coco tea and quinoa biscuits. The afternoon was spent resting and acclimatising for most of us – we went out to withdraw cash and get a feel for the city.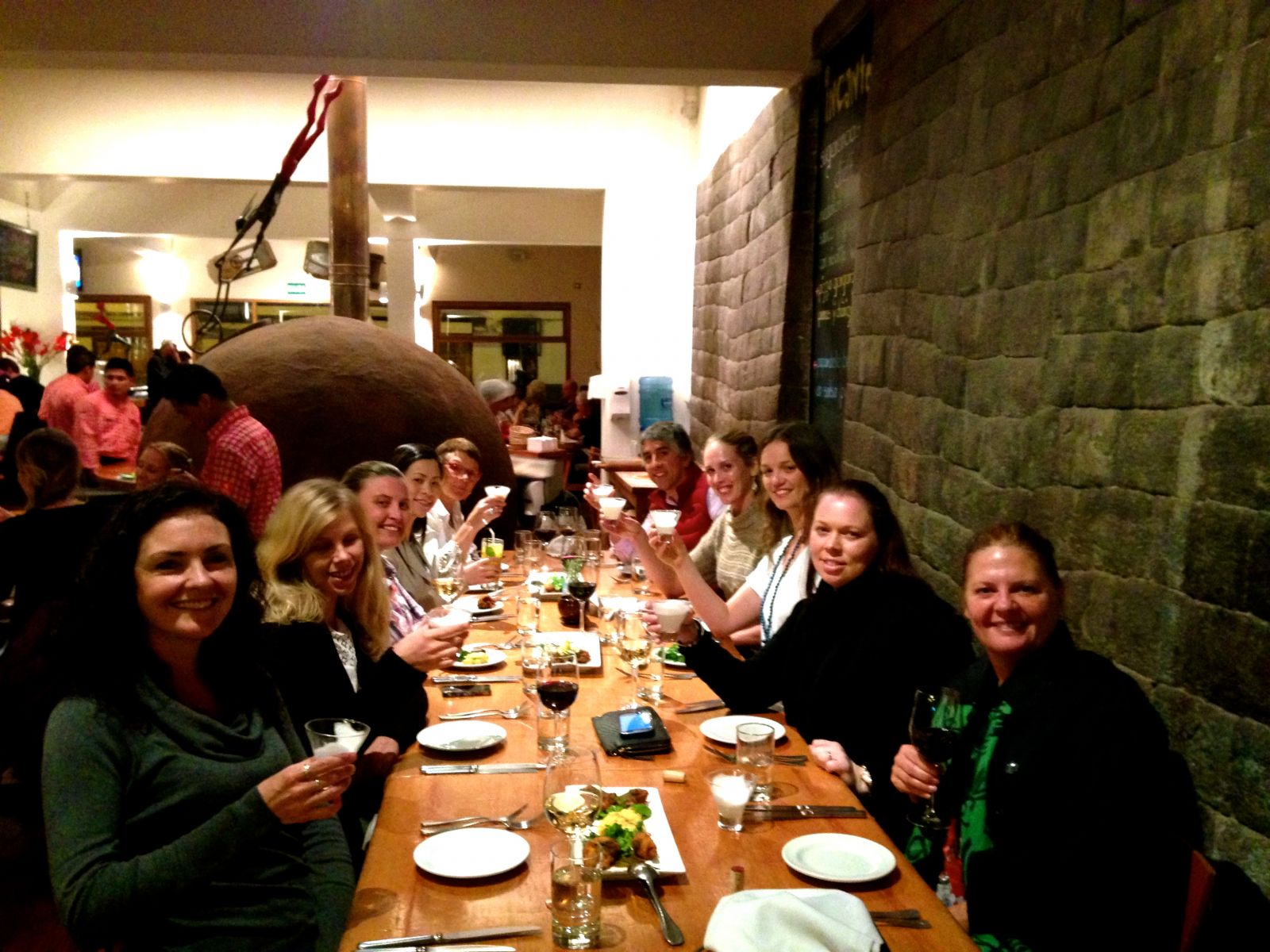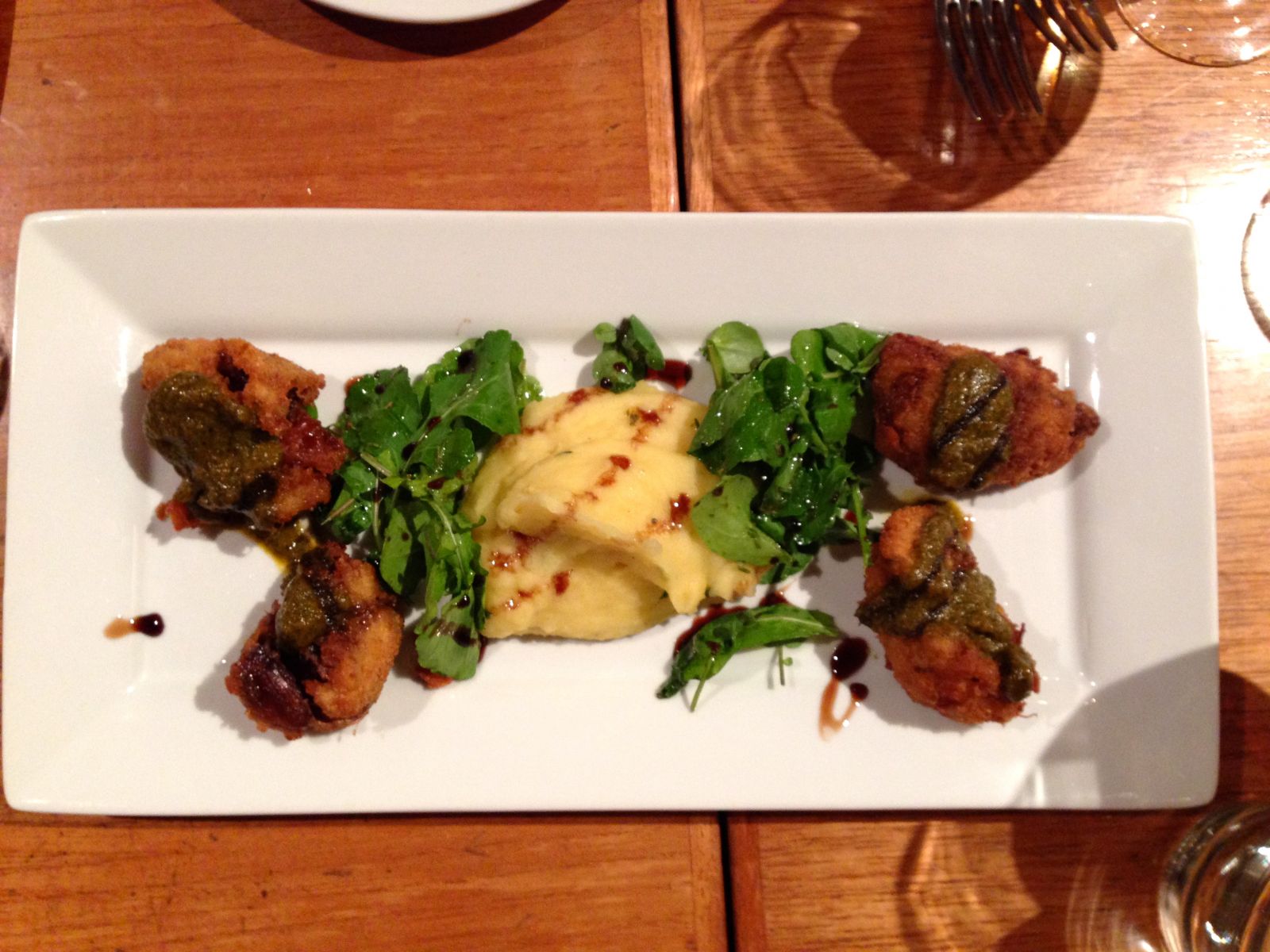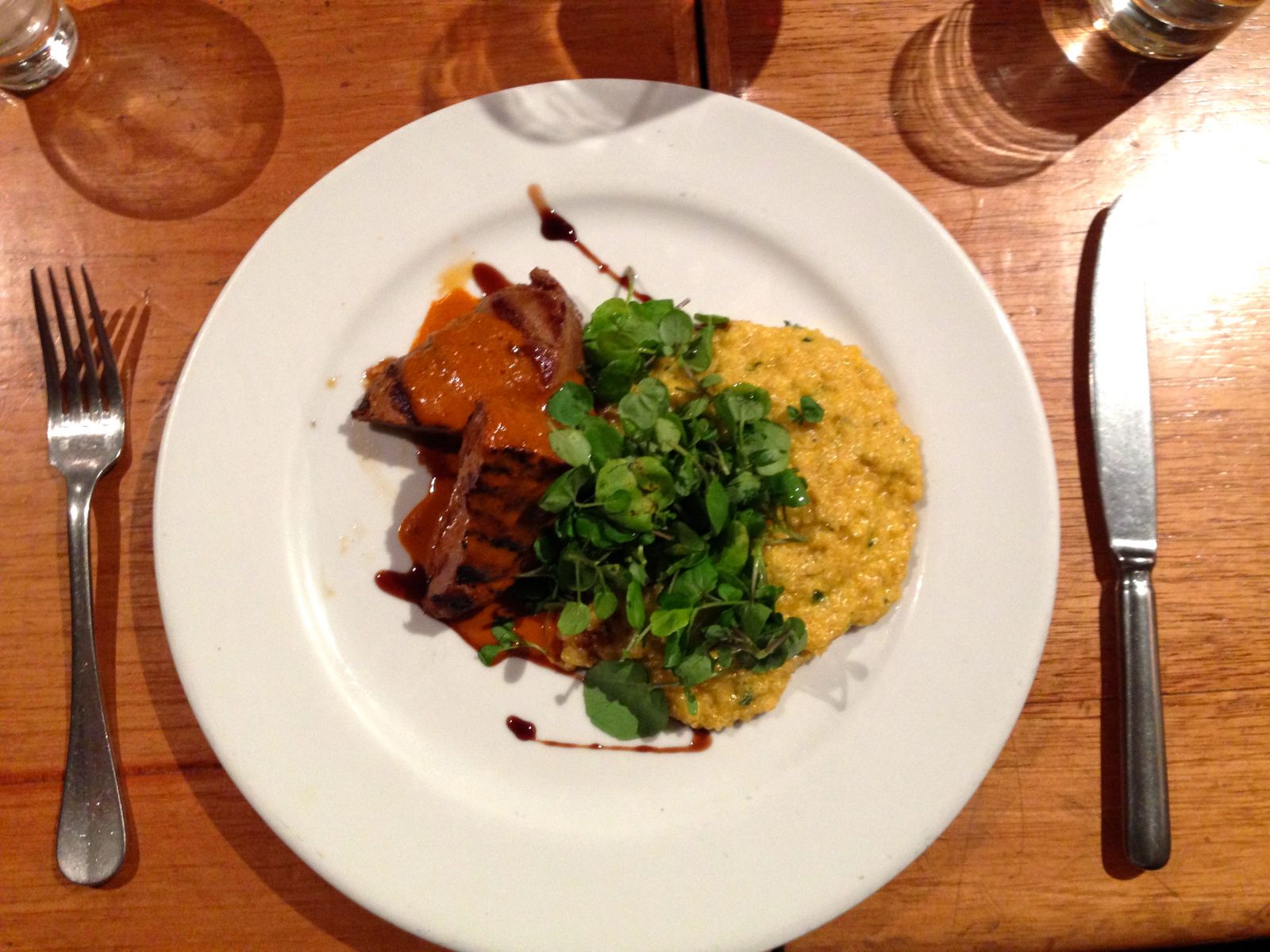 Later on, we all went out for dinner to the Incanto restaurant. The restaurant décor was contemporary with an open and lively vibe! The service of the staff was outstanding, however, the food really spoke for itself. We tried Guinea Pig and then each of us chose a starter, a main and an entrée. The food was exquisite – a great blend of Peruvian cuisine and international dishes. We all left extremely satisfied.
Day 5: The Sacred Valley
After a delicious breakfast, this morning we were picked up from the Sonesta Hotel by Walter and were taken onwards to the Sacred Valley. Our first stop entailed a visit to El Christo statue with a view over Cusco. Walter informed us that the population of Cusco is on the rise – there are now 500,000 inhabitants and the city continues to grow! After a few great shots of our group with a great view over the "navel of the world" we made our way onto the animal sanctuary in the sacred valley where were saw macaws, llamas, alpacas, pumas and condors. It was great to have the opportunity to see these wild animals being looked after by the locals, as well be in touch as the community that lives out there! From our animal sanctuary visit we continued onwards to the Pisac ruins which offered outstanding surrounding views and terraced countryside.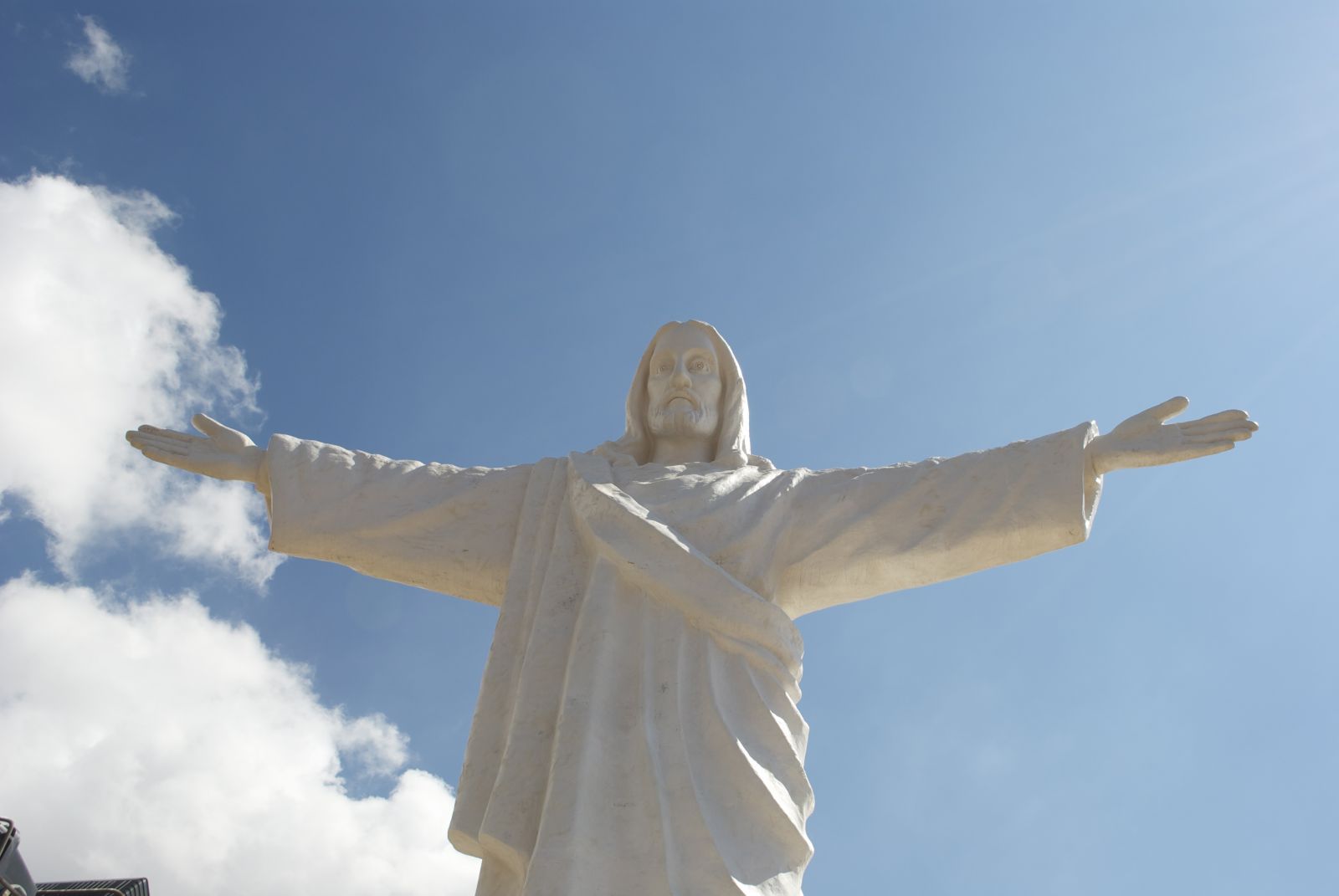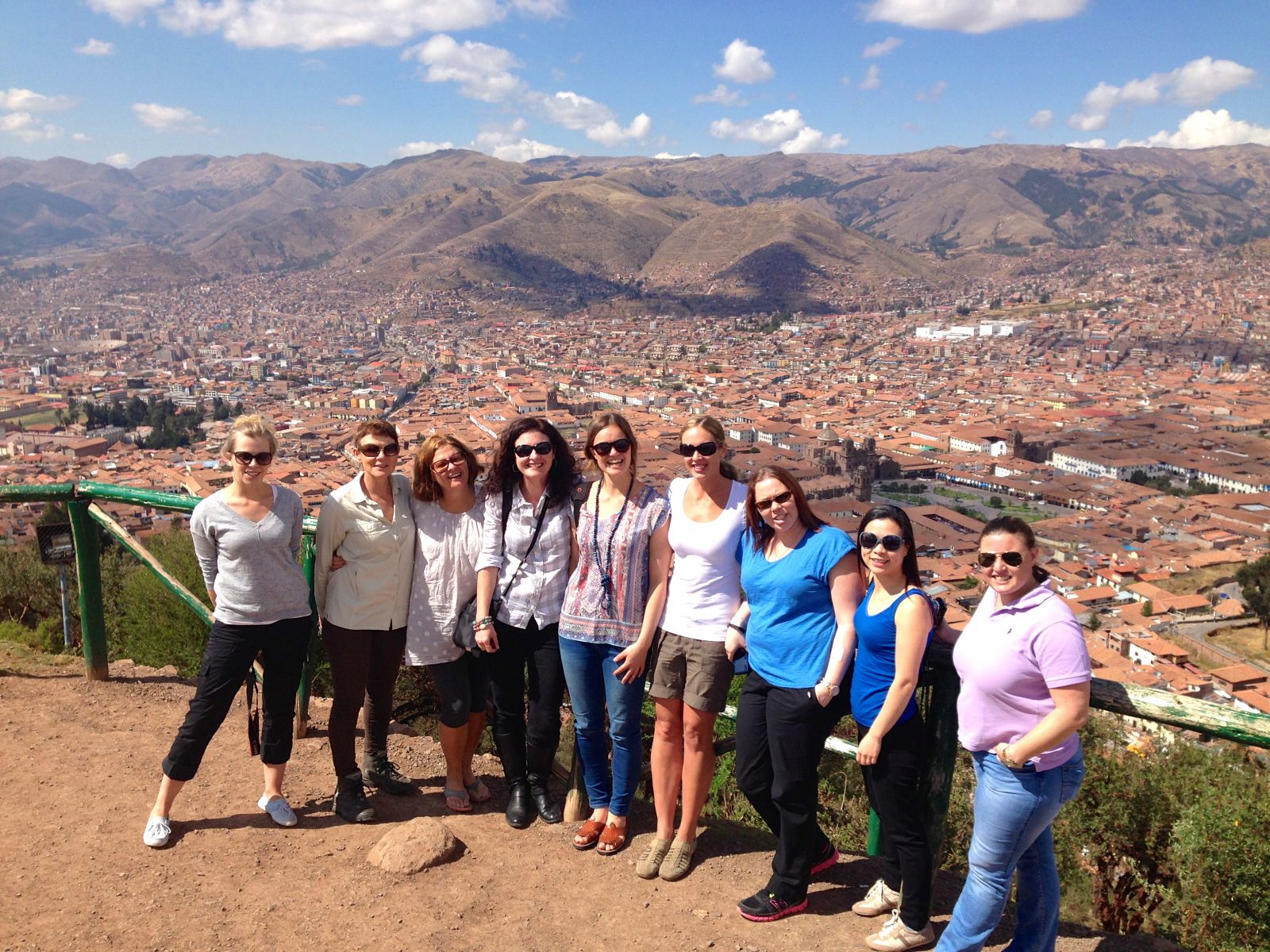 Following our visit to the ruins we made our way into the town of Pisac to check out the markets and get lost inside the colourful display of fabrics and ceramics. Many of us surfaced from the market with some kind of souvenir to make our way to the Wayra restaurant in the sacred valley for a delicious 3-course lunch and horse show. The surrounds of Wayra were stunning and the decor of the restaurant was very much suited to a ranch in a tasteful way. After lunch, we rolled out to our minivan and made our way onto Ollantaytambo ruins. Everyone absolutely loved the pueblo of Ollantaytambo and wanted to know if there were hotel options there! A very charming feeling of the town during the evening…Finally, we made our way to our Casa Andina Private Collection hotel for the night and retired to our rooms for rest.
Day 6: Machu Picchu
What a phenomenal day – we are all beyond words! People from all over the world come to visit Machu Picchu and marvel at its ruins. The UNESCO World Heritage Site and 7th New Wonder of the World is seen throughout the world as a major travel destination and it's a massive drawcard for visitors to Peru. Today is the day we went, we saw and we conquered!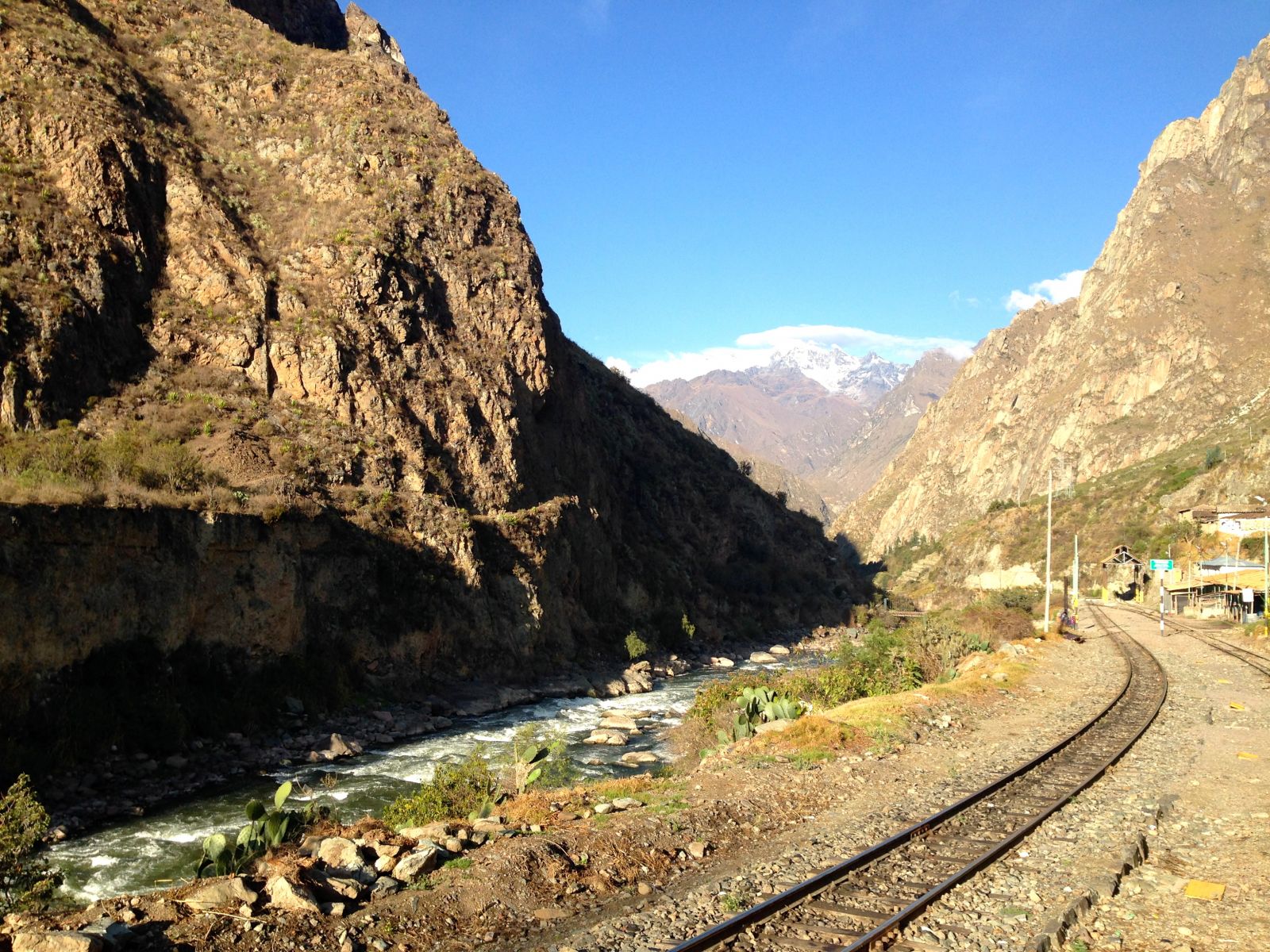 An early morning breakfast at Casa Andina in the Sacred Valley was followed by our pick-up and transfer to Ollantaytambo train station. The morning light gave us a better opportunity to see the hotel gardens and surrounds which were quite colourful and beautifully laid-out. On arrival to the station we boarded our green Inca Rail train – you could have sliced the air as we were all loaded with anticipation and excitement to be finally making our way to the Lost City. The train ride was comfortable and offered outstanding views of the surrounding mountain range, river and valleys. Every corner we turned we found a great excuse to pull the cameras out and take shots from different angles.
Upon arrival to Machu pueblo, Joel our guide for the day, alongside a porter to carry our bags were waiting for us at other end. Joel gave us a mini tour of MP pueblo, waited for us to stock up on lunch, water and snack supplies and then escorted up to the bus station.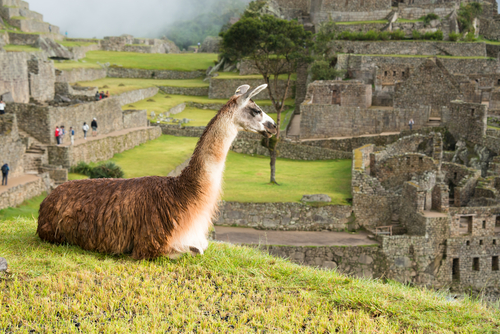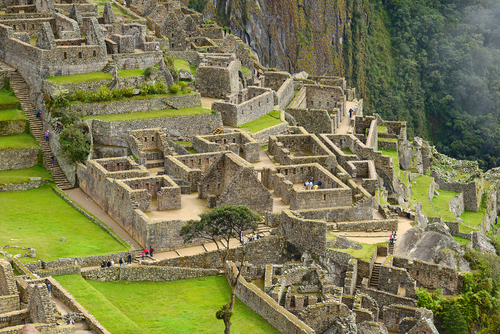 The view going up to Machu Picchu become more and more spectacular the higher we climbed. Arrival to the top and walking into the ruins was nothing short of spectacular. The look on everyone's face as they saw the ruins for the first time was the absolute highlight of my trip. I've seen it before – sharing the experience with virgin eyes was a delight. Our tour of the ruins with Joel was just great. He was funny, informative, charismatic, patient and very interesting. Many of the participants commented on his good qualities to the point where Leanne asked if we had different guide ratings and wanted to know if Joel was the top one! After our tour everyone had enjoyed the ruins at their own pace and came back down to the pueblo in their own time. A small group of us made it to the bar opposite our hotel where we sat for the whole afternoon soaking in the afternoon sun, whilst drinking beer, sours and discussing the phenomenal day we had. All of this was accompanied by the uplifting and spiritually attuned music of a small Andean band across the street that featured a flutist who could have strip you naked with his haunting tune and danced us off into the evening.  I bought their CD. Finally, the night was topped off with a 3-course dinner at our Inkaterra hotel.  It was great to come together after such a great day!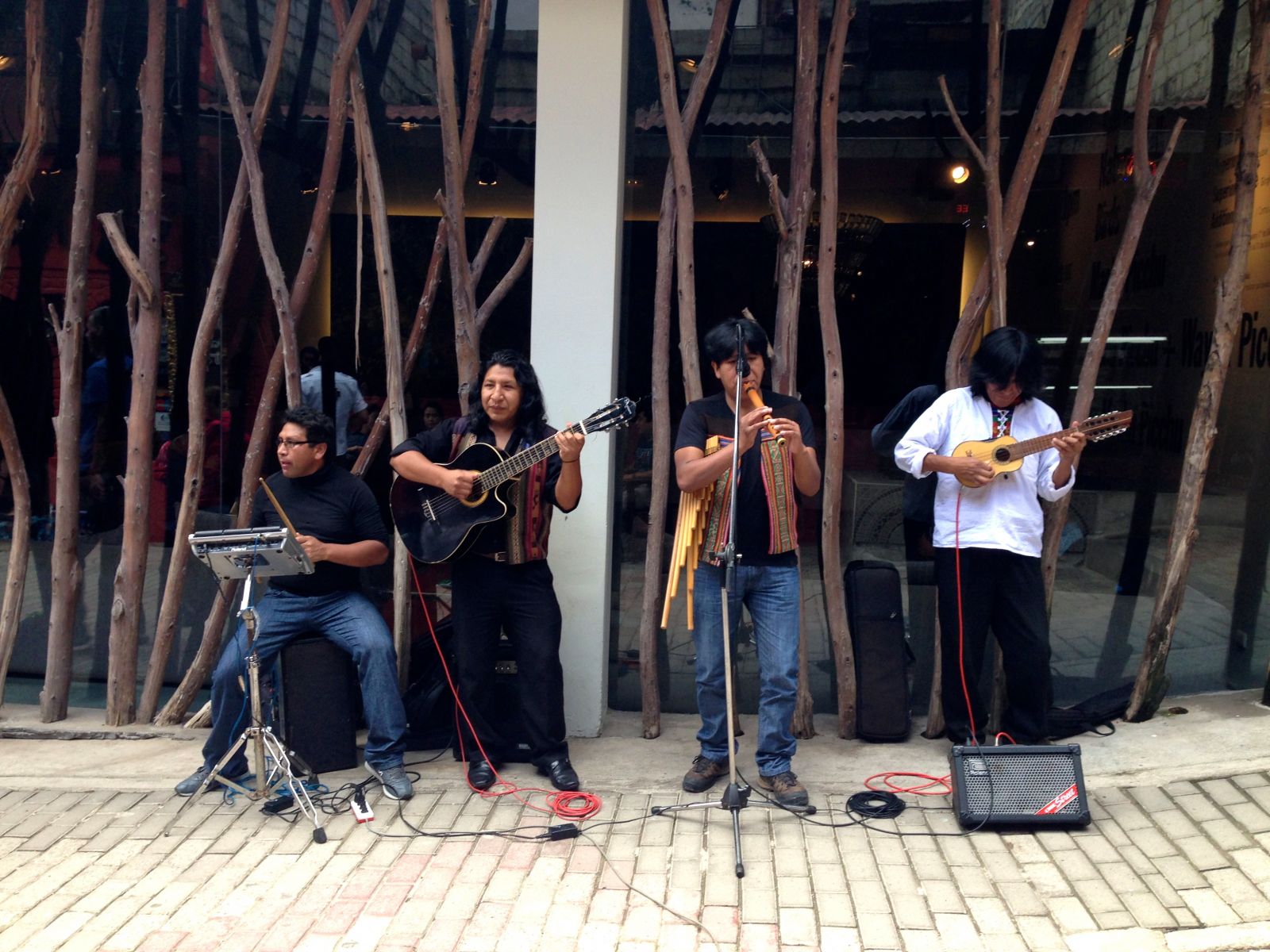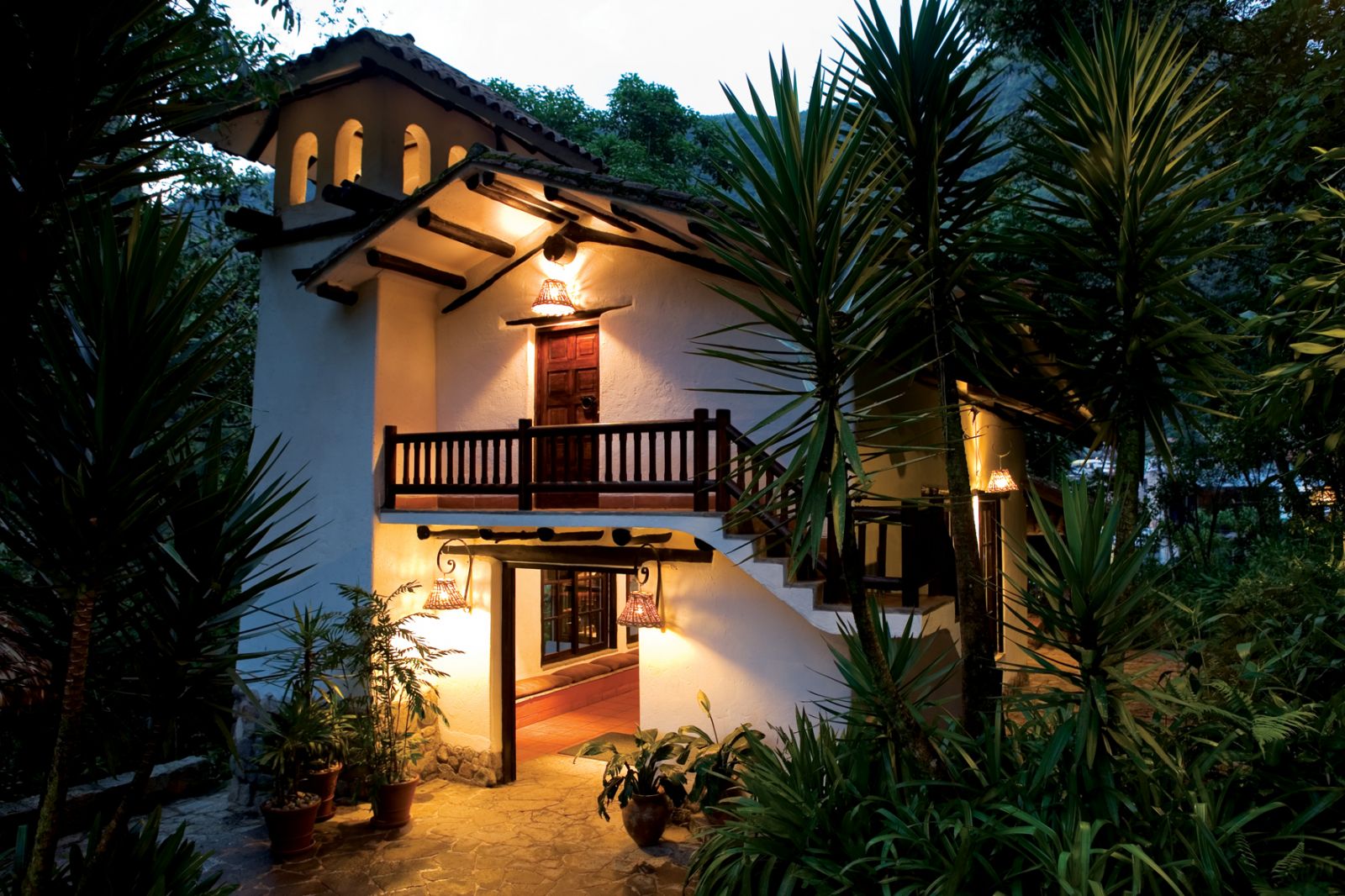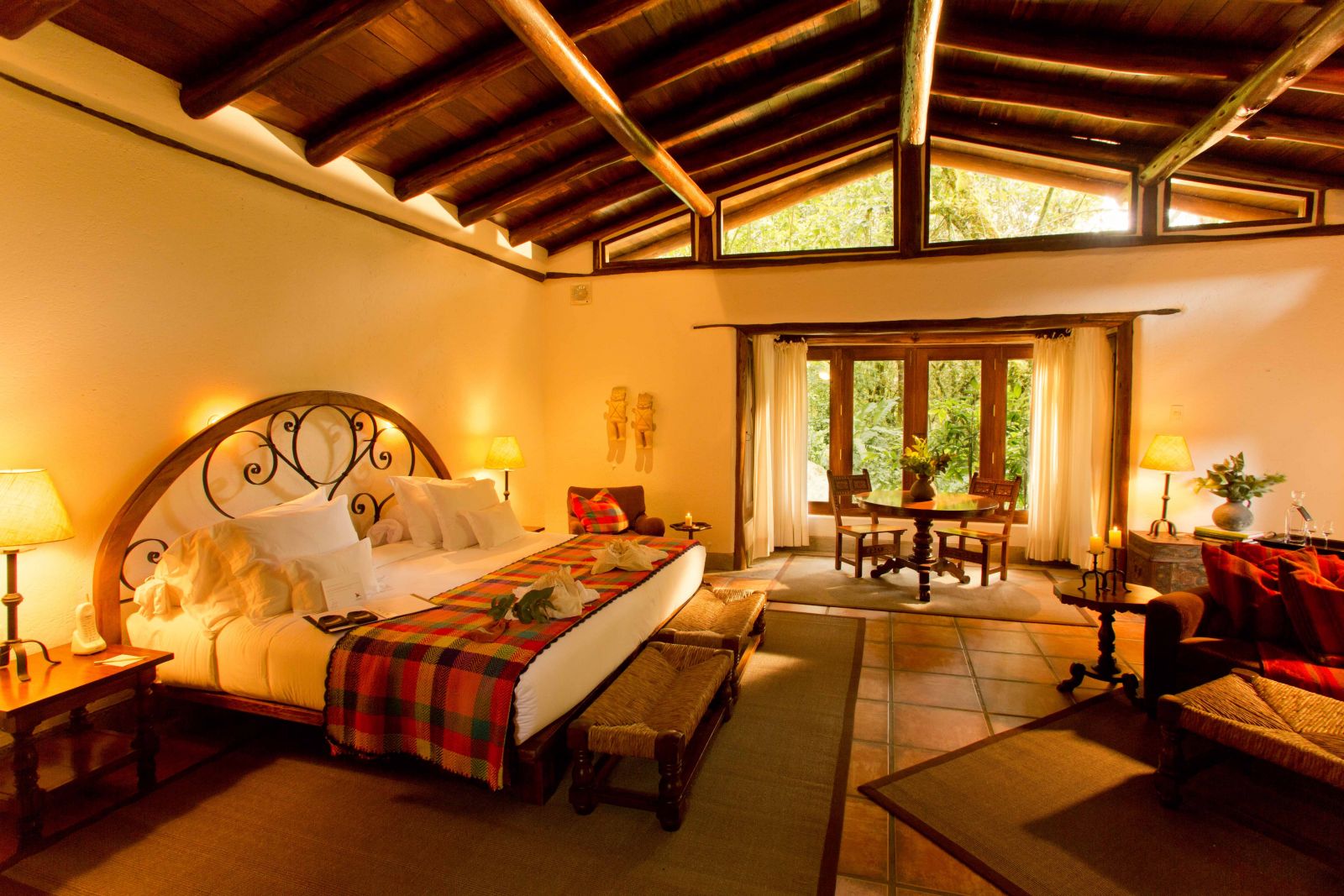 Day 7: Machu Picchu to Cusco via Chinceros
An early morning rise for Kelly, Ria and myself with intentions to climb Putucusi mountain during our morning free time. The staff at Inkaterra gave us directions to the entrance trail of the mountain and we took off with our adventure hats on. It was a little difficult finding the stairs leading up, but after a bit of fumbling and searching, we made it to the entrance. There was a man who took our names and details and wished us luck. It was a beautiful and relatively easy climb to start with – verdant surrounds and sneak-peaks of the surrounding mountains. Then came the ladders – slightly less than vertical ascent up the rocky mountain for over 50 metres in height, followed by a short sharp upwards trek and more wooden ladders. Being the little pussy cat I am with heights, I declined in going further once the inclined reached the tipping point. I can't lie though – the views were phenomenal and the hike up was stunning, it was just a real challenge and somewhat unsafe. Ria and I turned around to wait at the bottom whilst Kelly proceeded to the top, where she claims a view beyond words awaited her.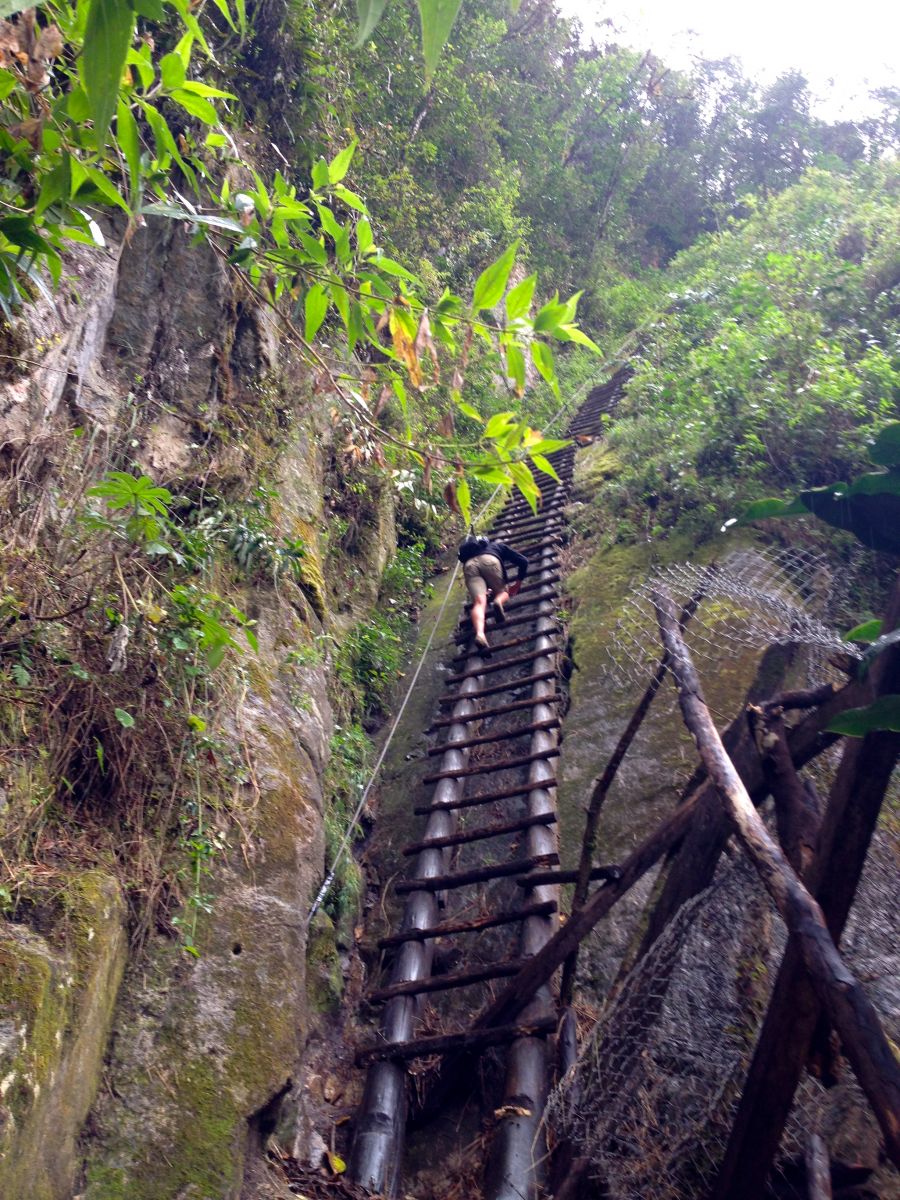 After our morning injection of adrenaline, we returned to the hotel to gather our belongings and check-out. The staff were very helpful and provided great service. They arranged for porters to take our bags to the entrance point of the train station. Meanwhile, everyone was busy either getting a massage or exploring the local under-cover markets. The colour explosion at these markets is something that truly fascinates me about Latin America – many of the colours are naturally dyed using local products. Everyone bought a variety of souvenirs and gifts for people. It was quite the cultural experience, with shop owners sharing a part of their traditions. We haggled with their prices, which was well received, they were polite and not pushy – everyone enjoyed the experience. The Inkaterra porters were waiting for us just outside the train station with our luggage just before our train back to Ollantaytambo. We collected and proceeded to take our train back – there was a feeling of achievement and satisfaction within our group that could almost be palpated. There was also a slight feeling of sadness to leave such a beautiful and spiritual part of the world.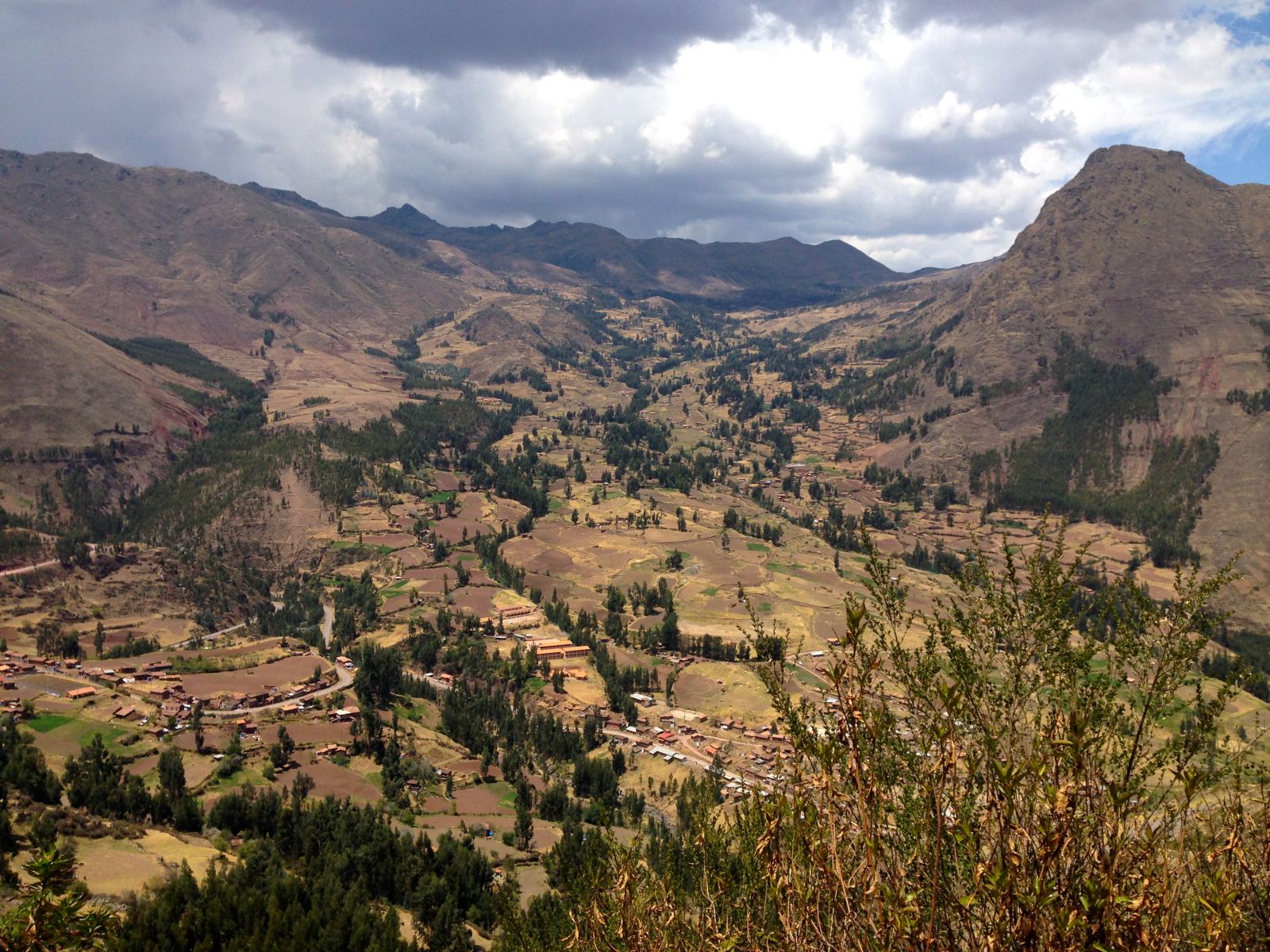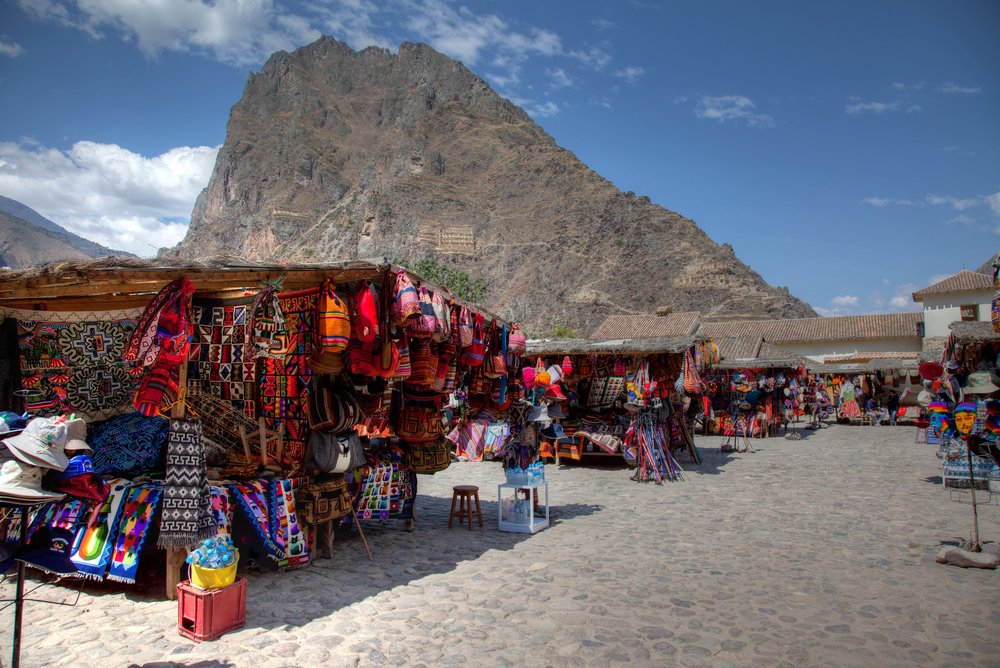 Walter and Juan were awaiting us at Ollantaytambo for our transfer to Cusco. I had asked Juan Jose and Walter if we could arrange for a textile demonstration at Chinceros on the way back as I remember it being a highlight of my previous trip to the Sacred Valley. True to their word, we stopped off and Marianela was waiting for us. The local women demonstrated the traditional ways in which they make textiles from sheep, llama and alpaca wool. It was quite the special experience and everyone enjoyed it very much!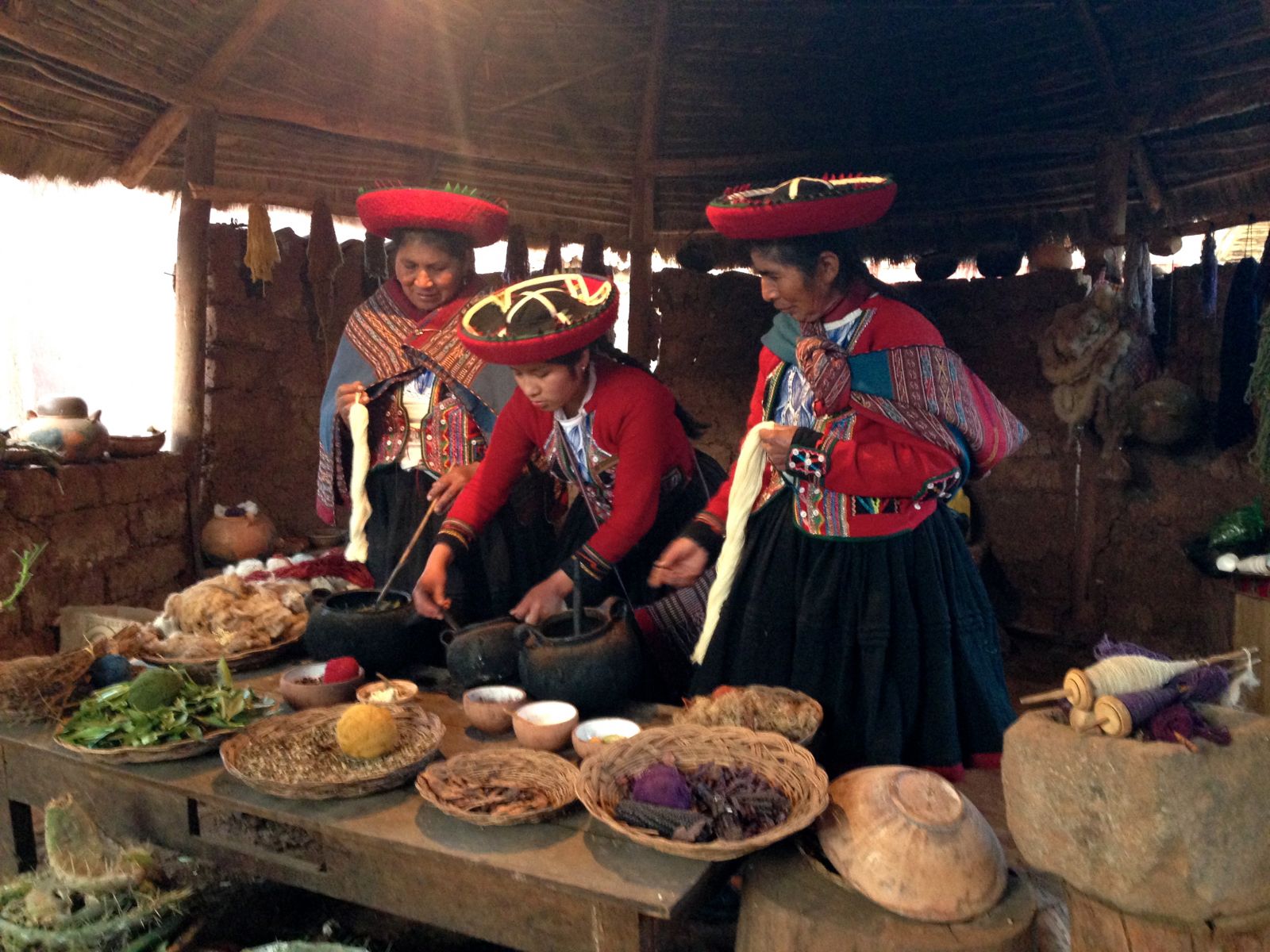 The drive back to Cusco was winding and increasing altitude again, and upon arrival we had a check-in, a change of clothes and a dinner at the Monasterio Restaurant "Tupay" was also nothing short of special. We had a free flow of Chilean wines and reds, delicious entrées with mains and a dessert demonstration to finish with. I felt like royalty! Not long after our incredible evening, we all retired to our 5-star Marriott Hotel to rest and relax in luxury!
Day 8: Cusco
Waking up to the sun shining through the window and with a view out onto the colonial wall of the Marriott was not a slap in the face. Beautiful hotel. We all trickled our way to the gourmet buffet breakfast with open fire and exchanged notes on how well we slept. This morning was great in that we had free time to explore the city. Kelly and I made our way to the San Pedro Market which was exploding with colours, food, handicrafts and action as it was Saturday morning. Such a great place to see culture in action!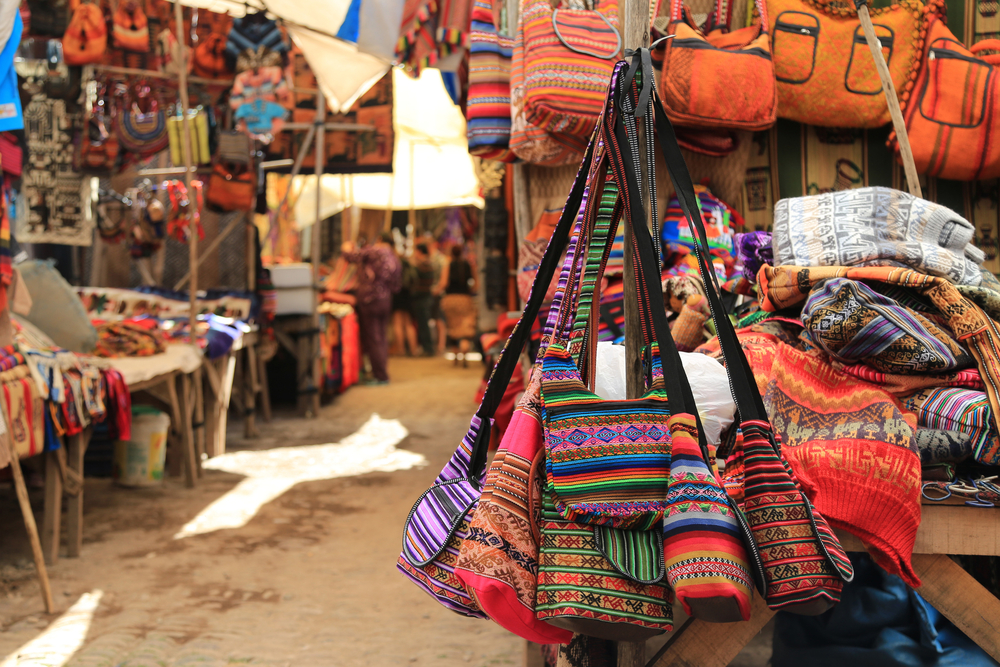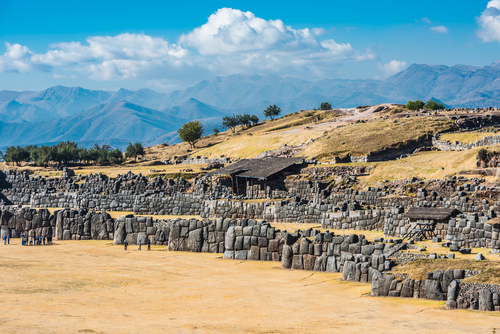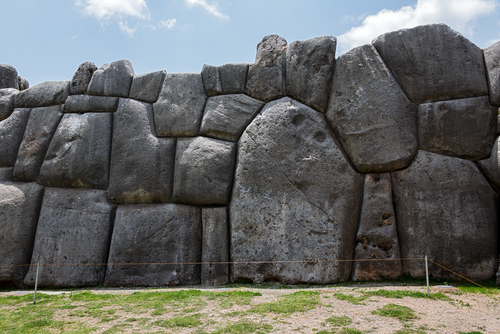 At 1.30pm, Walter and Juan came to pick us up from the Marriott for our city tour of Cusco. We started at the San Pedro Market where we learned a bit more about local life, followed by the ruins Saqsawaman and then finally inside the Cusco Cathedral. Given our time restraints, these 3 sites were a great combination of culture, ruins and history. At 6pm we embarked on The Marriott's daily tour of the hotel. It was attended by members of the public as well as Marriott guests and the man who lead the tour was quite informative. We had an underground viewing of the pre-Incan ruins which form some of the hotel's foundations! After dinner, we made our way back to the Marriott and ordered a couple of pisco sours from the bar to sit and drink next to the open fire.
Day 9: Cusco to Lima
Another early start to the day with a gourmet buffet breakfast. The breakfast at the Marriott is nothing short of amazing. Great variety of food and beautifully displayed. Our driver Juan arrived to transfer us to Cusco airport and he bid us farewell. Nice guy – knew A LOT about Cusco and Peruvian life. Cusco has a very special energy about it and leaving has always ignited a melancholic mood upon my departure. Turns out its felt by many.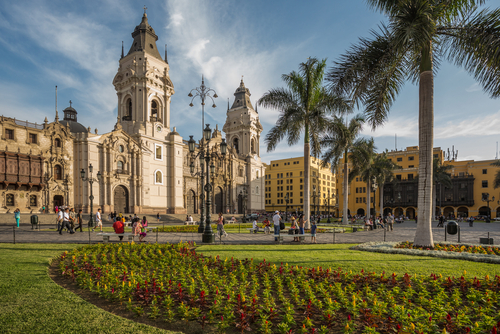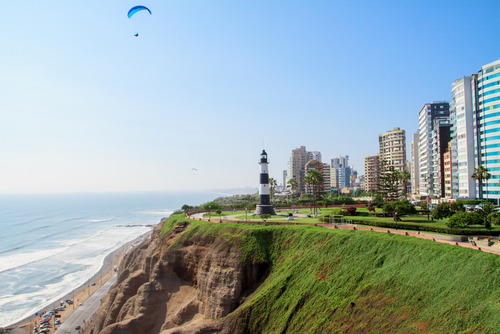 Upon arrival to Lima Victor was waiting for us at the airport for our transfer to Casa Andina Private Collection. We all had a bit of free time to grab some lunch and gather ourselves before undertaking the city tour for the afternoon. Everyone embarked on the city tour of Lima with our guide Anna – she had great information and obviously knew her stuff, the old town of Lima was the highlight and the great surprise, as well as the library at top of convent and catacombs a real highlight. At the end of the day, we all met up at the hotel bar for our last Peruvian drinks together, and others ordered dinner from the hotel. Cheers to a great trip!
Day 10: Lima to Sydney
An early morning start for the long journey back home. Buffet breakfast at the Casa Andina followed by an 8am pick-up by Victor and we were bound for Lima's international airport. A very short flight from Lima to Santiago was welcomed yet again by the cascading mountain view of the Andes. It seriously looks like someone has just dusted icing sugar over the peaks! Our connecting flight from Chile to Sydney was quite a wait – most of us made our way to the VIP lounge to lift our feet, drink some sparkling and use the wifi. Flying back to Australia was short and easy – most of us were prepared for what the day ahead entailed! Arrival to Australian soil and final collection of our baggage allowed for the last goodbye. What a phenomenal trip!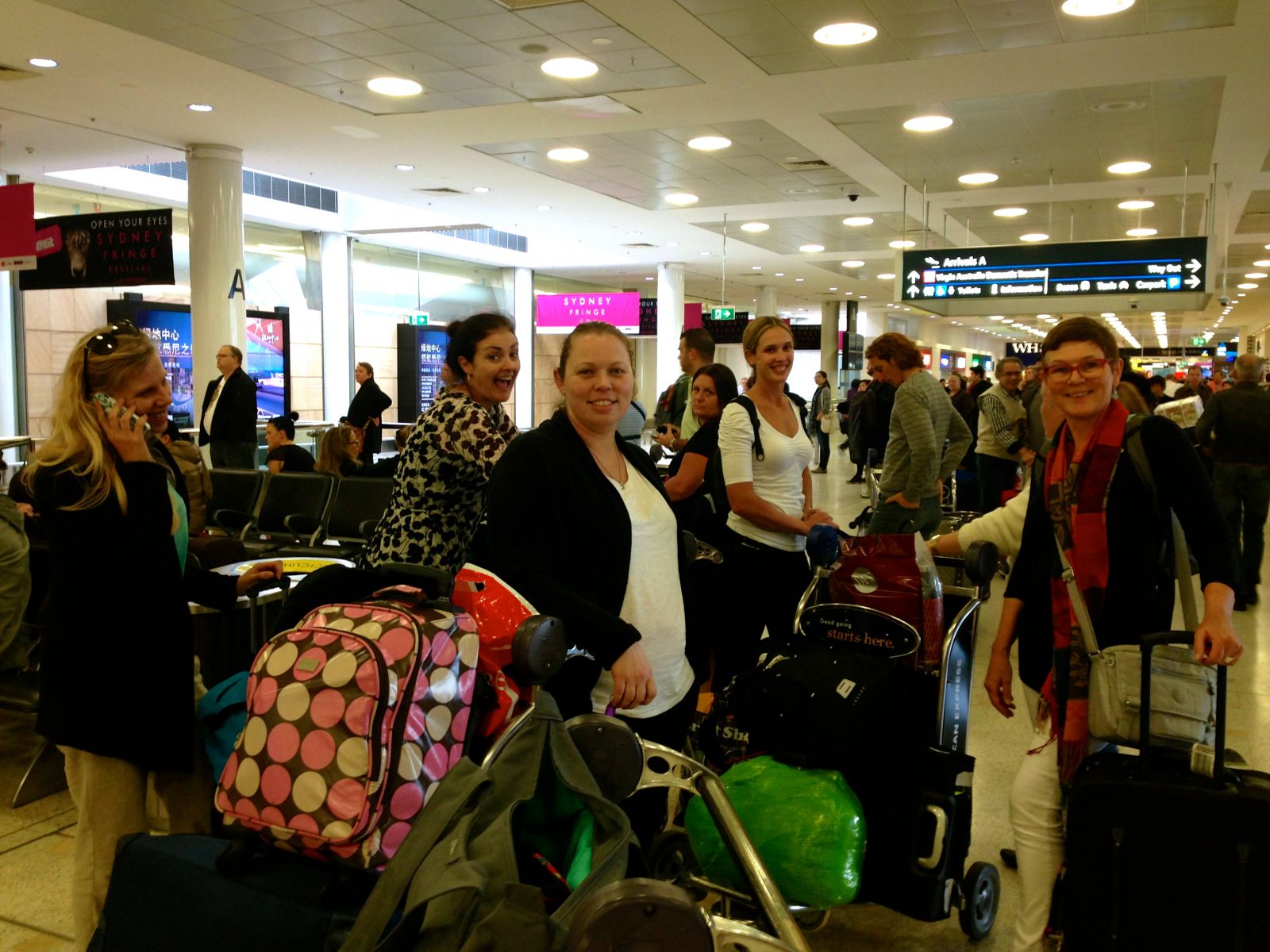 Written by Sam Dalla
Click to learn more about our Peru or South America trips.
Comments