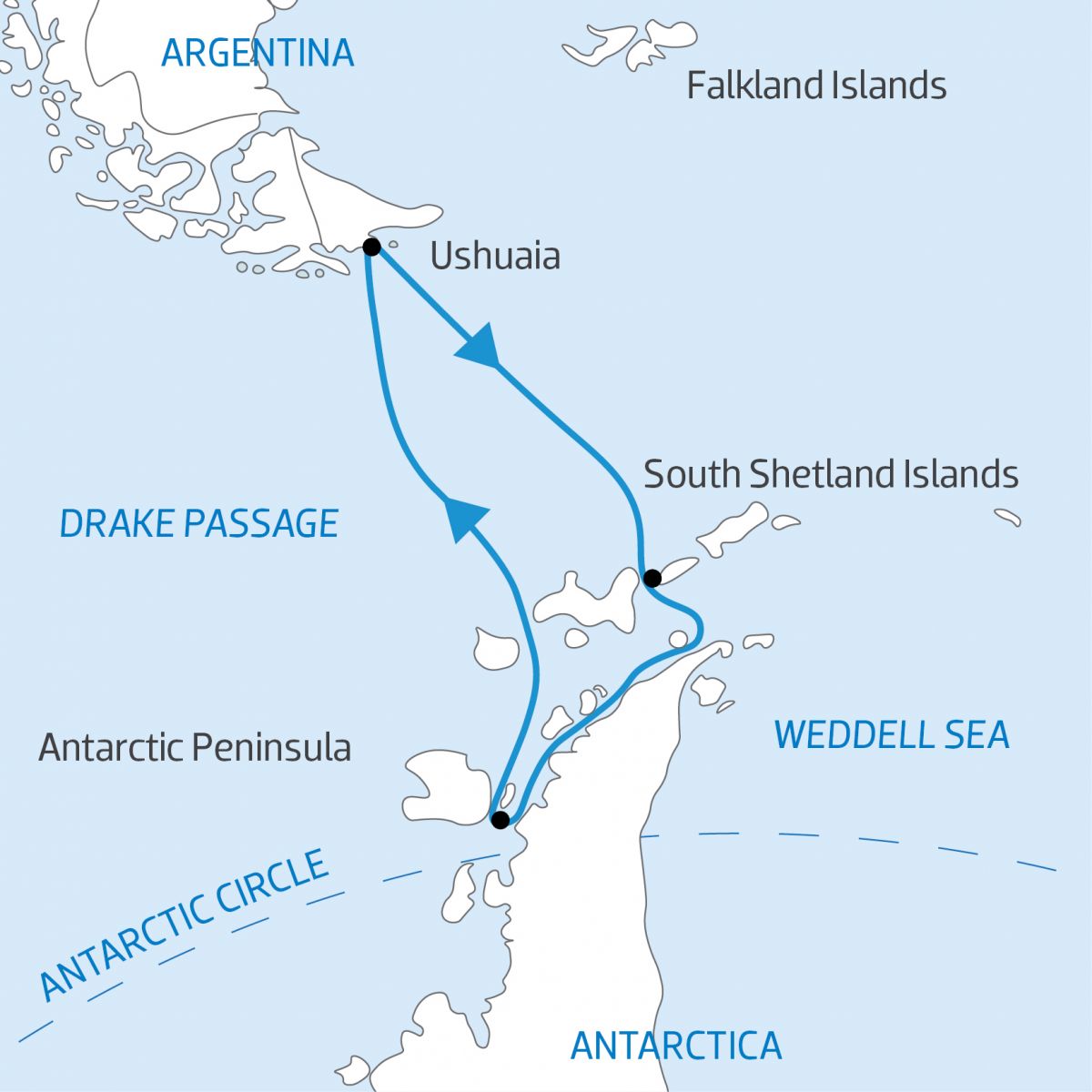 January sees the arrival of mid-summer and the Antarctic season is in full swing. Ice and snow on the peninsula begins to melt, and exposes rocky beaches, making it ideal for our Zodiac operations. Whales are arriving in large numbers and Penguin chicks will be present throughout the colonies. You will be enthralled by the different sights and sounds every day. Our journey will take place on the brand new MV Hondius, Chimu are delighted to be the charters of this incredible vessel, offering an amazing itinerary exclusive to Chimu Adventures. The trip is escorted by a Chimu Adventures tour leader, Full expedition crew and special guests to be announced.
*Below prices are per person

*Terms and conditions apply.