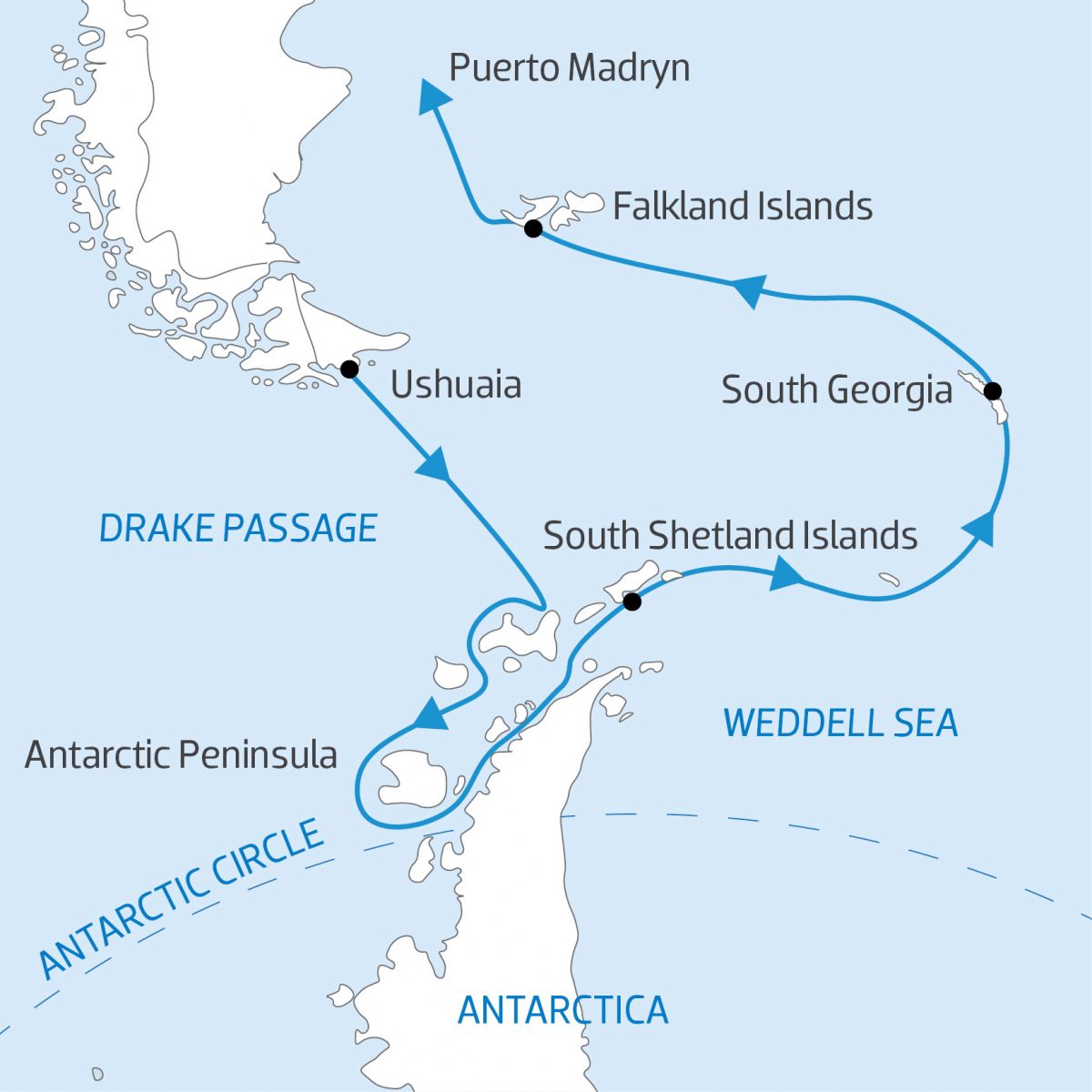 In this exclusive charter, unique to Chimu Adventures, we will be trailing in the wake of the legendary polar explorer Sir Ernest Shackleton, who led three expeditions to the Antarctic and has become well known for his formidable rescue effort of his crew, who were stranded on Elephant island after losing their ship to the wrath of the Antarctic sea ice, back in 1917.
As we journey to the white continent, our planet's last frontier, we'll explore the Falkland Islands and South Georgia, the place for both the final stages of Shackleton's quest to find help back in 1917 and his the final resting place in 1922.
Set amidst awe-inspiring scenery of imposing mountain ranges, beautifully carved icebergs, ice-filled channels and spectacular glaciers, you will be greeted by vast penguin colonies, seals, whales and an abundance of seabirds. Join us on the trip of a lifetime!
** Please note the following prices ar per person and special offers do not apply for inside cabins


*Terms and conditions apply.