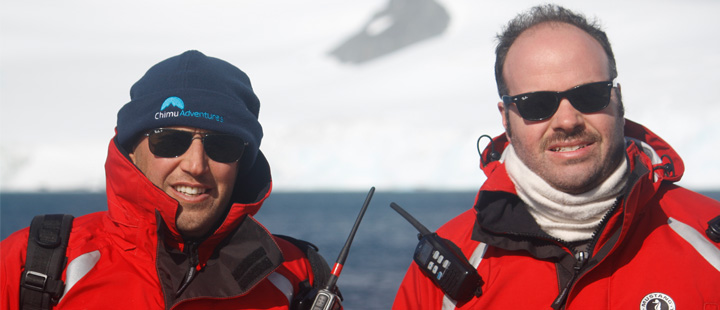 In the early 2000s good friends Chad Carey and Greg Carter shared a passion for everything Latin and a frustration over the inflexibility and lack of value in the travel models available to visitors to Latin America at the time. Over a few beers at a boat race, whilst in London, they decided it was time to do something about it.
"We wanted to bring a product to the travel industry that didn't pigeonhole the traveller into a set itinerary, rather offer them options based on specialist information, combined with the flexibility to tailor to their needs, without costing a fortune! Having spent so much time in Latin America we knew this was possible, we just didn't understand why this option wasn't readily available to would be travellers."
And so, back home in Australia in 2004, with a third hand laptop, a big idea, and a business plan riddled with the words 'cumbersome', Chimu Adventures was born.
What pursued was a lot of blood, sweat and tears. Working day jobs, whilst by night setting up an operation whereby Chimu Adventures would have full control over quality and value. It paid off. Today the story is a success, more and more people are embracing the flexible touring arrangements offered by Chimu Adventures all over Latin America, and now also travel with Chimu to Antarctica on one of the many available itineraries.
If we could offer one piece of advice to anyone, anywhere at any time, it would be, 'live for today', life is more interesting if you do. 

The Name
The name Chimu comes from the ancient Peruvian culture of the same name. An innovative civilization; the Chimu were residents of the North of Peru. They constructed the largest Adobe city in the world, worshipped the moon (not the sun like many others) and crafted some of Peru's finest art work.  
Today the name Chimu perfectly reflects the company's ethos of innovation, creativity and daring to be different.
Read more about Chad Carey
Read more about Greg Carter
After Celebrating One MAD Decade of operation Greg and Chad reflect on the journey. 
Chimu Adventures One Mad Decade on from Chimu Adventures on Vimeo.